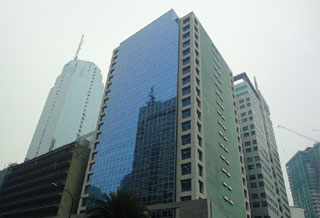 Are you going into for client business meeting lately? How ready are you to impress them? It may sound that impressing others in a business meeting is something that most of the people find difficult to do and some business meeting can be stress-inducing – but it is nothing to be feared of.
In this article, I will share some tips that I had used to handle such event. I have been into many meetings and will always be because of the nature of my work. I will be honest, not all meetings I have been to was a pleasure experience but all I can say that most of them were successful. I am just like anybody that hearing I will be in for a meeting will always get me into a chilling situation to actually think I will be talking face to face with a client or will be talking to a group. What is more bit challenging is that you will be talking not only with just ordinary people but people with influence or authority within the Company (such as managers, executive offers or the owner itself).
I have learned how to deal and execute some conduct to impress my clients. You may have heard it from somebody that a business meeting with a client is somehow like a date and I agree to it. You have to show your best side to have a good groundwork for a successful long-term working relationship. You also have to show professionalism, confidence, and carefully convince the clients that they are in good hands.
The following are my collective fundamental tips to guide you on how to impress your clients during a business meeting:
Always plan and prepare
Believe it or not, a well prepared plan will provide somehow a reasonably good assurance to impress your client in your business meeting. Always prepare and plan before the meetings begins. Collect some data and information at least 3 hours ahead of schedule to be used for the meeting and avoid cramming at eleventh hour. Review them and be sure to have everything you plan to discuss so that you will become an effective communicator when meeting starts. In addition, do not be late. Be on time or at least arrived at the scheduled time in you meeting place since it is a great mistake to make the client wait.
Dress professionally
As what others say, "Dress to kill". Your appearance always plays an important role if you want to impress someone. Wear something professional or at least a decent one when you are going for a meeting if you want them to be impressed. Also, do not forget to do some grooming because I believe everyone likes to talk with a good looking person.
Turn on your charm
Pleasing personality is a must. Show how well-mannered and well-behaved you are. As soon as you arrived at the meeting place, be polite and friendly to everyone. Do not forget to give your best friendly handshake. Do not appear distracted and weary in front of your client. Also, speak with confidence because if you are not confident enough, whatever thoughts and suggestions you want to speak will not be taken seriously. Positive attitude do creates an aura that people find them attractive and somehow will make them listen to you. Last but not the least, do not forget to smile to everybody.
Be proactive and be a good listener
If you are to lead the conversation, start it with an active, interesting and direct way. You may start it with a dramatic quote or an appealing question. But for me, my favorite opening is "Good morning/afternoon/evening ladies and gentlemen. Thank you for coming. Okay, let's get started." It is direct and active. However, if you are already in a conversation, make sure that you take part in the conversation. Keep eye contact most of the time. Talking or listening to your client without looking at them demonstrates that you are not attentive and that is not impressive. Always listen carefully and attentively of what your client is saying. Take notes as much as possible to avoid misunderstanding.
Some arguments are inevitable in meetings. Remember not to always win every argument with the client. Winning an argument is important but attaining the objective is more important. Also, try not to be over smart in a meeting just to impress your clients. It will only make you appear as a fool in front of them. If you don't know anything, admit it. If you have any idea or need some clarifications, do not be shy to raise it or ask to your clients. Remember that a well-thought input or suggestions can make you stand out and be impressive.
Summarize and follow up
Once the meeting is complete, make summary notes of what was held in the meeting. A simple thank you to everyone will do to close the meeting. However, do not forget to follow up on what was decided on the meeting. Remember that every client business meeting is a foundation for a better and longer relationship. Keep the momentum going by making follow-ups after the meeting. This can be done by contacting your client through phone or via e-mail. You may also include in your follow-up a recap on what was discussed from the business meeting and also some other proposal for the next steps.
Conclusion
The above tips could be your guide to impress your client at your next business meeting. However, those tips can go endless and you may even add your own guidelines as long as it will help you to be impressive in your business meetings with clients. Remember to always give your best when facing your clients so that you may leave an outstanding impression to them – an impression that will last and will build a great Company-Client relationship with them.
Fritz Natividad is an experienced accountant and seasoned auditor for various companies, organization, and institutions in different industries. He shares his expertise in accounting, audit and other business related matters towards his clients and other interested individuals. He is proactive and always willing to learn new things. Connect with him at LinkedIn