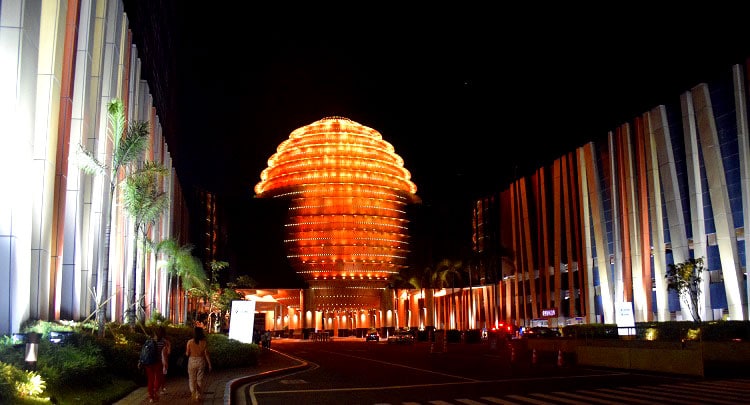 For travelers and tourists, Google is probably the fastest way to search for hotels on the Internet. Hence, hoteliers have to make sure that their website or brand is optimized for Google and other search engines to drive more guests to their place. If you own or operate a hotel in the Philippines, here are some tips you can do to optimize your hotel for the search engines and their users.
1. Build a website.
You can optimize any page that you own to be more visible on search engines. You can optimize your free pages, such as Facebook Page, YouTube Channel, Twitter Profile Page and blog pages. But if you really want to rank on Google for more competitive keywords or search queries, you have to build your own website to create richer and more content.
It's a must for hotels to have a secure and mobile responsive website with a booking or reservation system to attract more guests. Your website and landing pages will also help you capture potential guest from search engines, social media sites and other platforms on the Internet. A blog or content hub, like a travel blog, within your website will enrich your site and make it more attractive to visitors.
Even a small hotel deserves a website with a reservation system, a blog and pages that will showcase its rooms, amenities, people and even its happy guests to become more inviting to future guests. If you still don't have a website, we can create one for your hotel.
2. Create a SEO plan.
If you want to achieve your SEO goals, you have to create a SEO plan or strategy. This plan includes the structure of your website, pages, meta tags, content and the keywords that you want to rank. It also includes your specific SEO goals and the required actions, tactics and techniques to achieve them.
Another important part of your plan is the analysis of your current website, which shows its current positions in search engines. It can be done by doing a SEO related SWOT (strengths, weaknesses, opportunities and threats) analysis. You also have to do a competitive analysis to know how to outrank your competitors.
Furthermore, your SEO plan has to include the timeline, budget and the processes to monitor the performance of your strategy.
3. Enrich your content.
Content is king, not only for search engines, but also for the human users. As Google and other search engines are giving more and more priority to user experience, creating rich and useful content for your audience will boost your search engine rankings.
Therefore, create content that will make your website and pages more useful, irresistible and shareable. One of the best ways to enrich your website's content is to practice blogging. For hotels, it's ideal to have a travel blog within their website. Publishing useful travel blog posts, like travel guides, how to get to places near your hotel and other related topics, will surely make Google and your target audience (the tourists or travelers) love you.
4. Optimize your pages.
Start optimizing your homepage, main pages and blog pages for the search engines. Creating great content in your pages is good, but without optimizing the meta elements in them, they might not be found by your target audience who are using Google and other search engines.
Start by auditing your website. You may use Screaming Frog's SEO tool to analyze your pages. The free tool generates basic reports of the current titles, meta descriptions and keywords of your pages. It also shows the pages in your site with missing titles and descriptions. By using the list generated by the tool, you can fill out the missing elements or improve them to rank better in search engines.
Use long-tail keywords in your titles and descriptions. Make your page titles more descriptive so that they can rank better for specific keywords. For example, instead of just using "Felly Marie Luxury Hotel" as you homepage title, use "Felly Marie Luxury Hotel in Tacloban City". That way, you can make your page more visible and discoverable by a more relevant target market.
5. Optimize your images and videos.
Using the same tool above, you can also discover the images in your pages that are not using the right alt texts. Alt texts are what Google reads about your images. So even if you have beautiful and amazing pictures about your hotel in your website, search engines cannot recognize or appreciate them if their titles are not descriptive or if they don't have alt texts at all.
Instead of having unrecognizable image titles in your site, like "DSC124220.jpg", give it a title and an alt text. If you are using WordPress as a CMS in your website, providing a title, alt text and description for your images is easy. Remember that Google has also "Image Search".
If you want to improve your hotel's search engine visibility, you should also improve your images to rank better in Google's Image Search. And just like your images, don't forget to also optimize your videos for Google's Video Search.
6. Submit your hotel to Google Map.
Make your hotel more visible on Google by adding your place to Google Map. If your hotel is already listed, you can claim it by signing up to Google My Business.
7. Build your brand on social media.
Promote your hotel by creating your official pages on Facebook, Twitter, Instagram, YouTube and other social media platforms. Verify your pages by connecting it to your website or telephone numbers. Facebook, Twitter and YouTube might also require you to submit documents about your business to verify it.
Your social media pages like Facebook Page and Twitter Page are also ranked and displayed by Google in its search results, thereby increasing your search engine visibility. Social media websites have high search engine authority. Hence, build and link them to your website to pass on the link authority juice.
If you're blogging for your hotel business, you can also promote your blog posts in your social media pages to drive more traffic from social media. Boosting your Facebook posts with Facebook Ad can also increase your social media reach and engagement.
8. Submit your hotel to online directories.
Add your hotel to online directories. Online directories usually have high search engine visibility. They usually let your detailed business information and website be listed, giving it more visibility on search engines. You can add your hotel to top online directories in the Philippines. If they are already listed without your knowledge, you can claim the listing to update your information. You may add your hotel at BusinessDirectory.PH for free.
9. Manage your property on TripAdvisor.
TripAdvisor is one of the largest sites where travelers give their feedback and reviews about hotels around the world. To reply and manage feedback (both positive and negative) about your hotel, claim your property on TripAdvisor. Read this useful guide from TripAdvisor to manage travelers' reviews about your hotel.
10. Invite travel bloggers.
Aside from creating a travel blog to optimize your website from inside, you can also invite travel bloggers to optimize your website from outside. Travel bloggers can blog about your place to increase your online mentions, backlinks and brand awareness. To start, search and make a list of travel blogs, which are ranking well on search engines and have a significant number of social media followers. You may also include FAQ.ph in your list. Our blog publishes travel stories and make them trending on social media.
11. Join associations.
Join associations of hotels, whether it's international, national or local. Joining associations will not only give you an opportunity to expand your network but it will also let your website be featured in the association's official website or directory. In the Philippines, there's a "Hotel and Restaurant Association of the Philippines". Also find out if there's also an association or organization of hotels in your province or region.
12. Sponsor government events
Government websites have high search engine authority. The Philippine national government uses the domain extension "gov.ph", which is also used by its departments and local government units. To boost your search engine visibility, sponsor government events that are relevant to the tourism industry, like festivals and cultural events. Partnering with the Department of Tourism and the local government will give your website the opportunity to be featured in the government's press releases. This way, you're not only helping the tourism industry in your place, but you're also helping your hotel business.
Final thoughts
You may follow all the tips I've given above, but always remember that the best way to optimize your business is still to give the best experience to your guests. Therefore, always make your guests happy so they can bring their smiles everywhere, whether in search engines, social media or online reviews.
If you need digital marketing solutions for your hotel in the Philippines, such as website development, SEO, social media marketing, content marketing and blogging, feel free to contact me at mail@optixor.com.