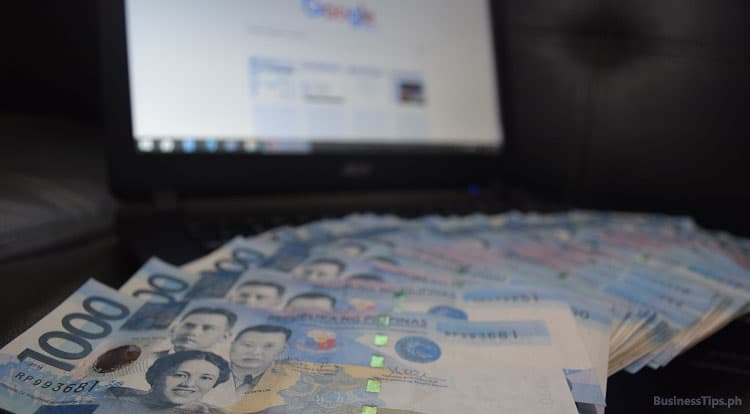 As I have mentioned in my article last month, work-life balance is one of the most difficult things to achieve for a working mother like me. Luckily, because of technology advancements, communication had become easier and faster and most of all, working from wherever became possible. And one of the best avenue of a stable income is through virtual employment or home-based jobs.
In this era, working with various nationalities through online jobs is one of the best choice for a working mother in the Philippines.
The positive side of working home-based are is that you can work in the comfort of your own home. You don't need to wake up early just to avoid the heavy traffic, you don't have to worry about the unpredictable weather (except if the weather is so bad that all communication is down), and of course, you can watch over your kids and take care of their needs while working.
Most home-based jobs use English language because your clients are usually from the US, Canada, UK and Japan. If you are interested in home-based jobs, you must have an excellent English communication skills, discipline in working independently, a work experience relevant to what the client is looking for and a workspace in your home with good internet connection and computer.
1. Call Center Agent
Yes, you can be a home-based call center agent because there are now companies who opened this kind of employment opportunity.
They will be the one to provide you necessary software for your computer that you can use for a particular assignment.
Just like most call center jobs this home-based employment can give you an income of up to 25,000 pesos a month if you work full-time.
2. Content Marketer
If you are good at selecting and placing relevant content to particular sites then content marketing is the best home-based job for you.
In this job, you have to find a way to promote a brand online via blogs, e-books, social media, etc.
The average starting salary for this position is P20,000 per month if you are working full time.
3. Graphic Artist
If you are comfortable in using design software such as Adobe Illustrator of Photoshop and can create great visual support for advertising materials, websites, magazines, and more. You can put your artistic skills in generating an income as much as P17,000 a month.
4. Online English Teacher
If you have an excellent communication skills with the ability to teach then be an online English teacher. Get a monthly salary of up to P58,000 if you work full time.
5. Project Manager
This job needs to be done by someone who has the ability to manage a team with great coordination. As project manager, you could be assigned in preparing an event which you could do at home with the use of e-mails and mobile phone.
Your salary would be project-based which could give you as much as P8,000 in a single project the more project assigned to you, the bigger amount you receive.
6. Social Community Manager
If you are one of those people who spend hours on social media then this is the best job for you. You can do what you like most to do and earn at the same time.
Since more and more people are getting engaged to social media, the business community found it to be an effective way of promoting their products and services.
As social community manager, it is your job to make a company more visible to possible clients through blogs, Instagram, Facebook, Twitter, and other social media sites.
Usually, the Social Community Manager receives P8,000 per account.
7. Transcriptionist
For this job you need to have a background with either law or medicine. As transcriptionist you are responsible in creating a written material from an audio recording. With the use of good hearing ability and grammar, you can earn 20 pesos per minute of an audio recording you transcribe.
8. Virtual Assistant
Receive a P10,000 salary per month by being a virtual assistant. In this job, it is your duty to do administrative services such as booking, managing emails, scheduling, and doing research.
9. Web Developer
If you are familiar with HTML, CSS and PHP then web development could be the best choice for a home-based job for you.
A lot of companies are hiring part-time Web Developers and depending on the project, you could earn as much as P 30,000.
10. Writer
Last but not the least, writing is the best choice of an online home-based job for people who are not fluent enough to be a call center agent, not techie enough to be a web developer and not so organized to be a project manager or virtual assistant but has a way of putting color to a plain sentence to make it more interesting. For a starter, you can get as much as P500 – P1,500 for a creating a quality article out of 500 words.
Have you chosen a particular  online or home-based job from the list above? Start looking for online jobs here:
– Bizmates Philippines, Inc. – www.bizmates.ph
– RareJob –  www.rarejob.com.ph
– Essays.ph – http://essays.ph
– Mitula – http://job.mitula.ph
– Indeed – http://www.indeed.com.ph
– CareerJET.ph – http://www.careerjet.ph
– 199jobs – http://199jobs.com
– iTrabaho – http://itrabaho.com
Of course, before starting your home-based career, you have to sign up for the following accounts:
– Google Account to get an access to Google Calendar, Google Drive and many more.
– LinkedIn, this can help you in finding a job and be endorsed by people you know.
– Skype, this is the most popularly used communication tool for home-based job. Most companies use this because it is free and easy to use.
I hope this article was able to help you decide on this new career path you are trying to explore. Good luck!