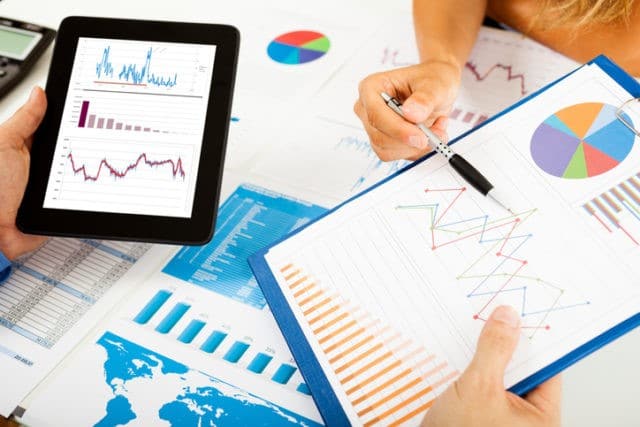 Conversion rate is what keeps marketers up at nights. It is a frightening thing for many business owners who are unable to decide what to post on the website. The complicated nature of conversion rate makes the whole ordeal seem impossible to manage. However, the good news is that you are not alone in this. Most marketers look for conversion rate optimization (CRO) guides which can point out the easiest way to manage this art, and the only way to master it is by following a systematic approach.
Let's look at the best practices of websites which convert highly. Assess your current conversion rate optimization strategy based on these principles and craft a better CRO campaign in your next move:
1. Create content that makes a difference
Every other business is publishing blogposts now, and every agency is formulating a plan to push new content on the web. But is this content worth the attention of your ideal customer? Based on the buyer persona of your customer, is the content built to attract more conversion or is it built to follow a daily drill?
The basic rule of creating great quality content for your business is to create content that educates and empowers your audience. When you indulge in the process of educating the audience, they immediately rank you as an authority leader in the industry, one who is credible and trustworthy. This practice alone can earn high quality links and quality traffic to websites. It increases site rankings and leads to more sales for the business. Crazy Egg's sales funnel is huge. They have an excellent blog with high-quality content. Their sales funnel actually starts at their blog. That means most of their traffic is coming from inbound sources like Google.
Make memorable content, because it has more chances of being in the thought process of your potential customer. Educational content includes webinars, how-to articles, infographics, presentations and videos which convey your professionalism and depth of industry knowledge.
Place calls to action in this content to guide the reader to take a step after going through your content.
2. Website design
The design of your website can make or break the reputation of your business. The buyer who spends time on your website will interact with multiple elements on your website, and your site design should be constructed to provide a smooth user experience to these potential customers. If any of these elements are lagging, the user will bounce off the website and may never interact again.
Business owners often implement design elements which please their own eye, overlooking the fact that the user has some needs of their own. Complicated design elements are more likely to disrupt the browsing process.
For this reason, opt for minimalistic design and straightforward calls to action. Mozilla increased downloads of their popular Firefox browser by having a stronger call-to-action. "Download Now – Free" performed better than "Try Firefox 3". They made it clear that Firefox was free and called the viewer to download the program.
Mobile responsiveness is also an important part of site design nowadays. It's not optional anymore to choose between a mobile version of website or not. Most of your readers are accessing the site through a mobile device, and your website must load smoothly on each platform. If you are unsure of what to implement, A/B testing is the trick you must never forget. A/B testing is a clever way to expose your audience to different structures of the same page at the same time and measure which page generated more conversion in the end. It is an inexpensive way to choose what the user wants to see on your website.
3. Set measured goals
Conversion rate doesn't grow overnight. It is a fact and most businesses don't understand the depth of this. To increase conversion rate, you need to follow a set of systematic steps with dedication. Marketers and business owners should not overlook any of these steps. They should also invest enough time and resources into each step to ensure that the website converts more customers. This process begins with a set of measured and realistic goals set for the website. Marketers often face disappointment with their investment because they are investing in the wrong goals from the beginning.
Successful goal planning involves two major steps:
A good program should get a minimum uplift of 30 per cent on an annual basis
It should also involve benefits which are beyond the range of the conversion rate counter. This means that the program must pay back in terms of learning, experience and an ability to derive a plan which can be followed in next campaign as well
4. Measure everything
The rule of being able to achieve at least 30 per cent annual uplift in the conversion rate is very reasonable over the period of 12 months or less. This guide will teach you all about calculating the impact of revenue on your conversion rate calculations. There are two approaches:
Start with the target of 30 per cent revenue increment. What is this amount in your local currency? What is the gross margin on this limit? Does the profit increase with cost and provide you a steady return on investment?
Your entire conversion rate optimization campaign must have a total investment aggregate. Based on this current and calculated amount, draw two numbers:
Minimum revenue uplift
Required revenue uplift to meet the calculations you set for your program
These are the best practices for looking at your conversion rate optimization efforts as an investment with a healthy return. Other measurement tools are Google Analytics, SEO audit tools, bounce rate measurement tools and bug testing tools. Follow this SEO audit checklist to measure your SEO efforts on the website.
5. Key takeaway
Conversion optimization is a slow and steady process of promoting your website to target customers. The outcome of your efforts shows as the conversion rate of your website. A lot of effort, measurement and a great deal of analysis goes into the CRO process. Those who are still looking to find a shortcut to the process are risking the credibility of their website, while success awaits those who are willing to invest quality resources for results over a calculated period of time.

Alycia Gordan is a freelance writer who loves to read and write articles on healthcare technology, fitness and lifestyle. She is a tech junkie and divides her time between travel and writing. You can find her on Twitter: @meetalycia