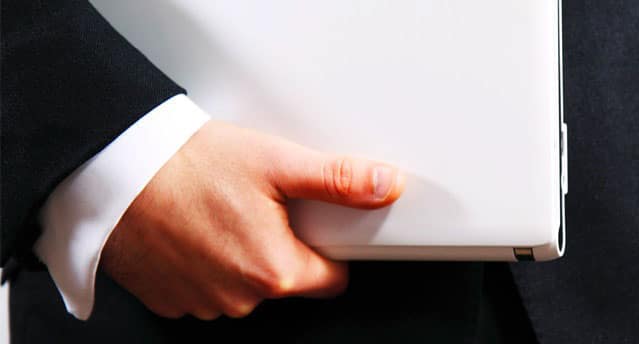 Being your own boss, flexible working hours, and unlimited income opportunities are only some of the compelling benefits that freelancing offers to aspirants who want to become a freelancer, freelance worker or freelance. There are many ways to make money as a freelancer. Some of them even don't require formal education as long as the freelancer has already compiled a good track record. And in this era of the Internet and social media, freelancing has even extended to new market and opportunities.
Online freelancing opportunities include blogging, copywriting, editing, search engine optimization (SEO), social media marketing (SMM), online advertising, website design, apps development, and many others. On the other hand, offline freelancing covers various services, such as photography, tutorial services, business consulting, event planning, acting, filmmaking, cosmetics, and tour guiding.
If you're a freelancer or just planning to enter into the world of freelancing, here are 50 success tips to guide you in becoming a successful freelancer.


For your personal success
1. Choose your passion. Choose the field that you are passionate about or the job you love to work. Don't just choose a job because it is what's hot right now. Create your own fire.
2. Get an inspiration. Freelancing has a lot of tough and challenging times, especially when you are just in the early stage. Thus, get a great dose of inspiration to keep you going in the times of hardships and troubles.
3. Increase your good habits. Fill yourself, not only with few good habits, but with several good habits that will help you succeed in freelancing. Count your good habits now. Perhaps they are not enough.
4. Have vision and mission. What you see in yourself in the future as a freelancer? That should describe your vision. What are the steps and actions you will take to realize your vision? Your mission should be executable.
5. Establish your core values. Your core values are the important things that you will stand for while striving to succeed in freelancing. These are the things that will shape your future. Hence, choose the great work values, such as excellence, quality, honesty, integrity, and accountability.
6. Learn how to control yourself. Be prudent when making decisions. For example, learn how to say no to things you can't deliver even if they offer short-term income opportunities.
7. Develop the right principles in life. Your principles are the ones that dictate your mind, as well as your actions. Develop a good personality by having good principles, such as the principles of justice and equality. You will use them in dealing with people.
8. Build confidence. Build confidence by calculating and managing risks that are inherent in freelancing, such as the risk of not earning at your expected time and the risk of not meeting your plans. Moreover, boost your confidence through preparation. Practice your chosen job and don't start without being an expert of it.
9. Learn how to be humble. Humility has a lot of advantages. It will make you more approachable and friendly with your team and clients. It will also help you have a frugal life – a lifestyle that improves your personal finance.
10. Be fit and healthy. Be productive. Do regular exercise and have a healthy diet to strengthen your body and mind for the extended work that freelancing might require.


For your professional success
11. Get certifications. Don't stop learning. Increase your knowledge and savvy by adding certifications on your professional resume, whether it's a certificate of diploma, certificate for passing a professional examination, or simply a certificate of attendance for participating a day of professional training.
12. Get positive testimonials. Increase clients' trust and confidence by making it a habit to satisfy your clients and eventually gathering good testimonials from them. This will also encourage a good word-of-mouth about you as a freelancer.
13. Take note. Listen and remember your conversations with clients so that you can effectively serve them. Always bring a notebook, an iPad, laptop, or any device that will help you take notes.
14. Be on time. Impress your clients and make them comfortable by being punctual on your meetings or on your deadlines.
15. Groom yourself. Be professionally looking and wear the right dress for you. Although a book should not be judged by its cover, a book that has both a good cover and good contents is of course better than a book with only good contents. Furthermore, if you have an office, make sure to make it clean, organized and convenient for your visiting clients.
16. Be courteous. A polite and warm greeting will always make your clients feel good and welcome.
17. Join professional organizations. Be a member and be acquainted with professional organizations that are aligned with your profession. For example, if you're a Certified Public Accountant, you can join the associations of Certified Public Accountants in your country. Associations will help you in terms of sharing and gaining professional expertise, extending your professional network, and in getting client referrals.
18. Have an updated professional resume. Update your resume and professional records. Also update your professional information on your online profiles, which may include your Facebook or LinkedIn profiles.
19. Enhance your communication skill. Invest time and effort to practice your conversation skill. Talk clearly, don't be a rush speaker, hold eye contact, and notice the details when you are conversing with your clients or potential clients.
20. Be honest. Be true to your words and fulfill your promises. Don't be exaggerated and make sure to realize your clients' expectations.


For your online success
21. Have an updated website or blog. Have an online presence. Most people are now lurking on the Internet. Whether you are an online or offline freelancer, a website or a blog is a great tool to reach prospective clients or customers. Here are 25 benefits of having a website for your freelancing business.
22. Provide quality and valuable content. Don't just make a website, and leave it there. Make sure to publish contents that are useful to your audience. Remember that the quality of your website will determine your online reputation and authority. For example, if you're into providing SEO services, you can create and build a popular SEO blog that attracts a lot of followers. Your blog will be your ticket to attracting more clients.
23. Create a Facebook page. Promote your freelancing business or service on Facebook. Here's an article on how to use a Facebook Page to promote your freelance business.
24. Use Twitter. Don't forget to tweet and retweet your freelancing services to your Twitter followers.
25. Grow your Google+ circles. Also try utilizing the growing social networking site of Google, Inc. – Google+. Here's a guide on how you should use Google+ for your business.
26. Grow your network on LinkedIn. Never miss joining the largest social networking site for professionals. You may read this blog post on how to use LinkedIn to increase your hirability.
27. Try other social media marketing strategies. Explore social media further. If you're good at creating viral videos, you can use Youtube to promote your business. If you're good in photography, you may use Flickr or Pinterest.
28. Leverage SEO. People use search engines, such as Google, Yahoo and Bing, to look for answers and important information. For your Internet marketing success, learn search engine optimization (SEO) to drive more traffic or visitors from search engines to your website or blog. Here are 20 SEO tips for your small business website.
29. Manage your online reputation. Stay vigilant and protect your name or brand online. Make sure to always clean your reputation from gossips and negative reviews online. You may try using these 5 tools to monitor and manage your online reputation.
30. Secure and backup your files. Always backup your files on your computer, as well as your website or blog's files.


For your financial success
31. Build an emergency fund. Freelancing will not give you fixed or steady income, especially when you're just starting. Hence, save money for the rainy days.
32. Practice financial budgeting. Plan and project your income and expenses. Your budget will serve as your road map to your financial quest. You may also use it to review your past performance and make better financial decisions for the next budgeting periods.
33. Spend wisely. Use only your money to buy things that are essential to your freelancing business or services.
34. Invest confidently. Know when to save and when to invest. Investing is risky. But if you know how to calculate the risks, you can be more confident in spending your money for better returns.
35. Get out of debt. Avoid debt as much as you can. If you have outstanding debts right now, pay as possible as you can. Don't start freelancing just because you need money, but do it because you are already prepared professionally, financially, and is ready to serve your clients effectively. It is also better to keep your day time job and save your salary for your needed capital when you go fulltime in freelancing.
36. Save money for taxes. Set aside cash for the income tax season.
37. Contribute for health insurance. If you don't have an employer to shoulder your healthcare, here are some ways to find health insurance if you are self-employed. If you're in the Philippines, you can pay contributions to PhilHealth as a self-employed member to avail the government health benefits.
38. Consider your retirement fund. For freelancers or self-employed professionals who don't have employers to sponsor their retirement plans, they may try an individual 401(k), SEP IRA, or SIMPLE plan. If you're a Filipino you may contribute as a self-employed individual to the Philippines Social Security System to avail retirement benefits when you reach the age of 60 or 65 with the required number of monthly contributions.
39. Open a bank account. Put your money in the bank not only to save your money but also to track its inflows and outflows through your bank statements.
40. Pay on time. Settle your bills, taxes, and other financial obligations on time so that you may not incur additional expenses in the form of interest, penalties or finance charges.


For your business success
41. Register your business or professional service. Legalize your freelancing business or services. Register it so that you can operate or provide services with license. Registration will also provide you official receipts or invoices that most clients will ask when they buy your services.
42. Don't rely on a single stream of income. Freelancers face uncertainty in earning income. If you will only rely on one income stream, then you might be in trouble if that single stream will be gone. Thus, be wise and think of other income to supplement your main income. For example, if you're in the blogging industry, don't just rely on advertising income, but also consider offering your services as a blogger, writer or as an expert in your field.
43. Learn basic accounting. Understand the basics of accounting – the language of business.
44. Set up a comfortable office. A comfortable office will not only give your clients convenience, but will also make you and your team work more productively. It will also boost your working morale.
45. Promote your brand. Don't just give your freelancing business or service a presence online or offline, but also give it a unique identity. Design a great logo and brainstorm for a catching slogan. Don't forget to stand and live by that slogan.
46. Invest on technology. Consider purchasing office equipment that will increase your productivity. Don't let a slow computer processor and Internet connection give you headaches.
47. Invest on people. Consider collaboration and delegation of your work so that you can focus on your core freelancing activity that generates your main income. For example, if you're a SEO specialist, you may team up with writers to create your content and with social media marketers to promote your content on the social media.
48. Love your clients. Value your relationship with clients. Give them extra care and always make them feel important. Remember that your clients or customers are the generators of your revenue. Without them, you cannot enjoy financial profit. They are also the reason why you are providing your freelancing services. Without them, you cannot enjoy accomplishment or real fulfillment.
49. Stick to your business plan. Of course, before your stick to something, you've got to have something that is great and long-lasting. Thus, create a smart plan and stick to it.
50. Focus on your long-term goals. Being your own boss is enjoyable. But a truly successful freelancer doesn't think himself or herself as a boss, but as a servant who prioritize the satisfaction of his or her clients. Therefore, concentrate on the quality of your freelancing services and on giving solutions to your clients, rather than trying to quickly make money and escape from hard work. If you will prioritize your long-term goals, you will have a greater chance to earn long-lasting profit.
I hope those tips have given you useful ideas and insights on how you can succeed as a freelancer. Remember that even though freelancing sounds like freedom, it is still bound to strictly follow hard work, excellence, integrity, patience, persistence, and other qualities that make a freelancer truly successful.
Freelancer Photo Courtesy of Petr Kratochvil