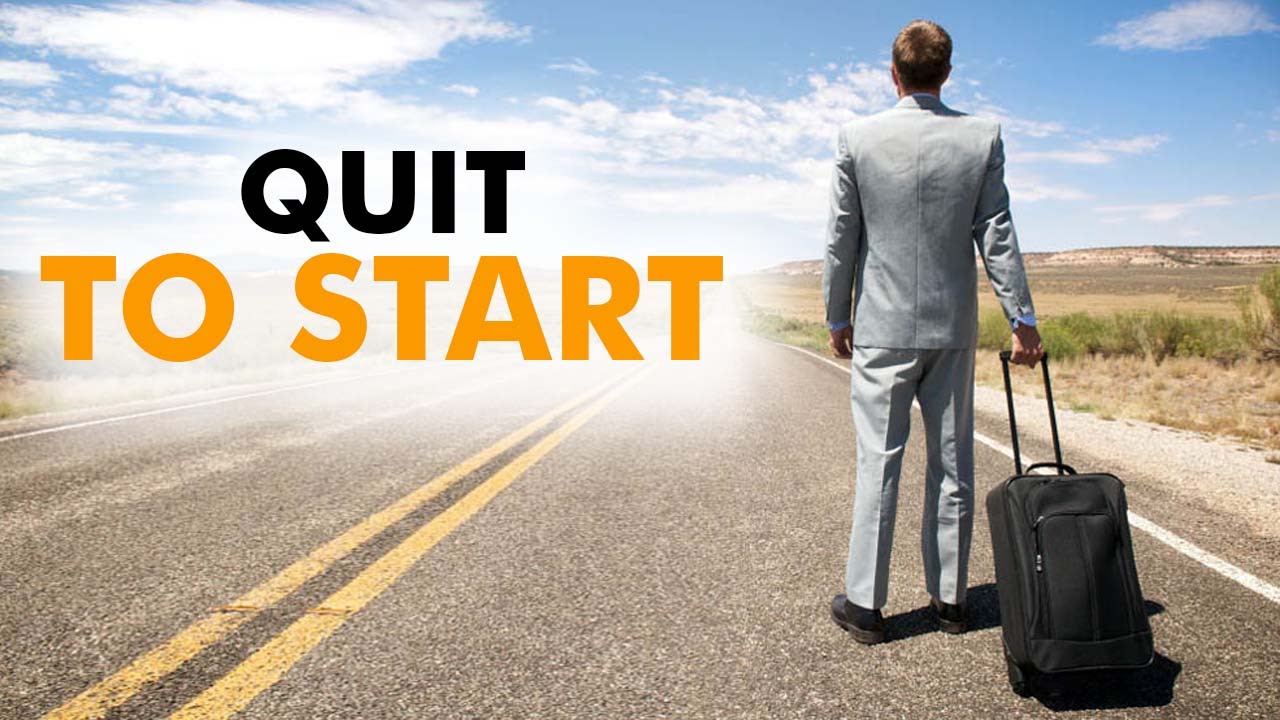 Quitting a day-to-day job and starting a business may sound like a good idea, especially for those chained behind a desk from eight to five. It takes courage to leave a secure job and start your own business. You need to be highly motivated and have lots of ideas. But you must also invest time and energy in planning.
While the longing for making such leap can be hard to resist, being wise enough to consider the following aspects is actually the key for a long term success.
1. Mind the reason for your plan to leave your job and start a venture
It should be noted that a good business should be based on PASSION. Well, if not passion, then at least it should be because of something positive. Leaving a (secure) job and becoming the boss of your own based on negativity, like anger or fear usually does not turn out well. As you still work on your plan, you can keep your job and income as long as possible.
2. Inform your supporting team
The team may include family, friends, close business partners, and relatives. By informing them, the chances are that they are there to fulfill your future (emotional and probably financial) need. Without telling them in the early stage, relationship and trust built so far may be damaged.
3. Test the water
Once the reason is clearly something positive, test the water. Trying to share your business ideas with family and friends is wise Not only are they your supporting team, but they will also give their honest opinion. However, it will be best if you go the extra mile and find a larger audience group for the water testing. Should they find the idea appealing for business, then there might be a pretty good chance of a business success ahead.
4. Calculate numbers and consider various key business aspects
Before jumping into the business world and launching the selling worthy product(s), spending some time to look into the following aspects and calculate is crucial:
workable price range for your product(s) or service(s) and the current price trend
the amount of money needed to get started and used for safety net
main revenue projections and other possible revenue streams
whether your current salary can be replaced by the business profit
who are your future customers–and competitors?
If the results of the consideration seem promising, the next thing to do is to try to set up financial safety nets and a legal structure for the business venture.
5. Set up financial safety nets
As business tends to be unpredictable, preparing safety nets in the early process is best. Not only does it prepare you for the worst, it can also help sustain your business should things not go as planned. Some of the ways to have such safety nets can be through income protection insurance or, if there happens to be some free time, part-time or freelance employment can be one of the options to save the newly established business.
To be noted, though, even an established venture may need safety nets, which can be in the forms of investments, assets, and cash reserve. Among the three, cash reserve has been proved to be the most inefficient as capital as it does not add income to the company.
Ideal safety nets should be able to cover business obligations for several months.
6. Comply with legal procedure
Some might think that legal procedure should be administered after the business is established. In reality, though, complying with the procedure at a later stage is not as simple. It may even cause some complication. Your future business activities may be restricted in a way or two.
Either way, you are going to deal with the legal requiremets sooner or later. Finding them out and checking whether they can be fulfilled are supposed to be done before the establishment so as to avoid making the wrong decision(s).
In Philippine, for example, to set up a new business, you need to be ready to hand in a legal document stating the clear location of your future headquarter or office. Without that, the business establishment is in jeopardy as it does not have a legal status.
Knowing how much is needed to meet the essential business set up requirements is crucial.
7. Make a good exit
Some might be dying to resign and when they do, making a good exit may not be a priority. In spite of the rushed adrenaline to begin a new journey, resigning according to the corporate policies and cooperating for the sake of smooth transition are wise. By doing so, the possibilities of working together with your current employer must be pretty high, especially if the venture you are planning is in the same or similar sector.
Conclusion
Like many of life's milestone decisions, if you wait for the "right time" or the "perfect time", it will probably never happen. Going through the aspects, you will find out the answer to the question whether to leave your current job and plunge into the business world or to wait some more to be ready.