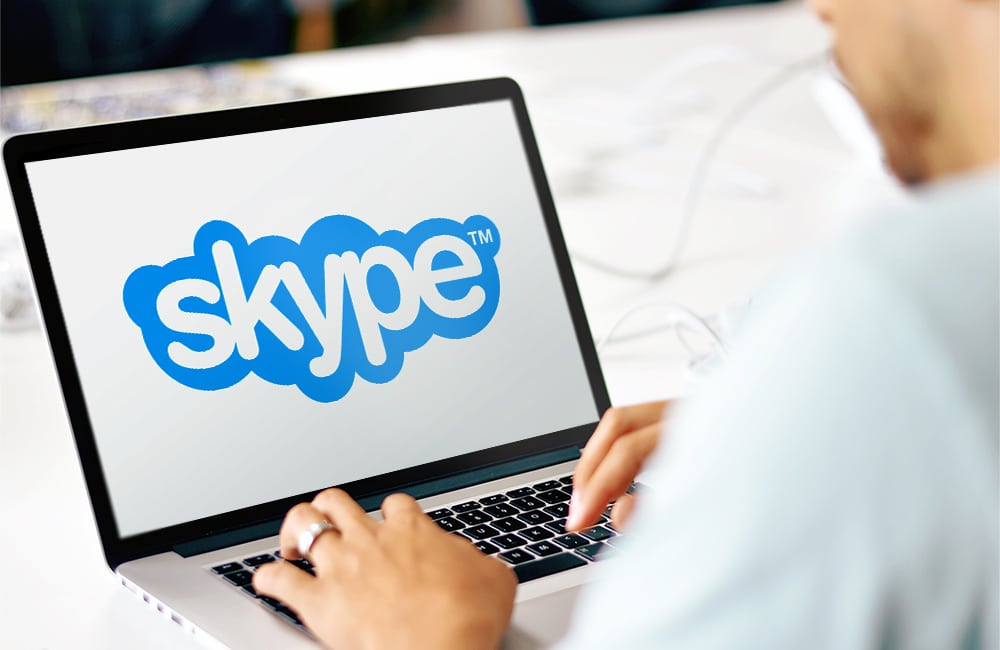 In our increasingly globalized world, more and more job interviews take place by telephone or video. Generally, the interviewer who suggests the Skype interview is experienced using video technology and likes the benefits that it provides in the interview process. The applicant may not be as comfortable and will require additional preparation. What should you consider if you are invited to take part in a Skype interview? Here are 7 tips for a successful Skype interview.
1. Check your computer
Make sure that you test your equipment, ensuring that your camera and microphone are working, then be logged on about ten minutes in advance, just as you would arrive at the reception of a company early. Also, make sure your username sounds professional, as this will be shared with the interviewer. It is of the utmost importance to ensure your internet connection works properly during a Skype interview. Ideally, you should plug your computer into an Ethernet port.
2. Look professional
Just because you are at home doesn't mean you should do the interview in pyjamas. Don't attempt just to be smart from the waist up, assuming the interviewer will only see the top half of your body. There can be a situation where the candidate must stand up. So dress as if you were going to an in-person interview, because this is a real interview.
3. Your surroundings are important
Interviewees should be careful in ensuring that the background is appropriate and is not distracting for the interviewer. If you don't have a white wall to sit in front of, hang a white sheet neatly behind you. Make sure your chair, desk or table are simple and clear of excess papers and personal items. No annoying ceiling fans whirring in the corner, no dogs barking in the room next door or cats crawling in front of the screen and absolutely no inappropriate pictures or photos in the background. Do not have any other programs running on your computer and keep your phone silent, if you get distracted the interviewers will notice.
4. Look your interviewers in the eye
It is very tempting to watch yourself or your interviewer during a Skype session. Candidates should always ensure they are looking directly at their interviewers by looking into the webcam and not at the screen. Eye contact by Skype is just as important as in a conventional interview setting. Make an effort to smile and act as pleasant and upbeat as possible.
5. Cheat
Remember, no one can see what's in front of you. A huge advantage of video interviews is that you can have prompts and cheat sheet so that you don't have to memorize everything you want to mention. Set them just above the line of the camera and no one will even know you are using them.
6. Practice makes perfect
Doing a run through trial interview with a friend beforehand is helpful because your first few Skype calls are likely to feel awkward, especially if you have to retrain yourself to watch the camera and not the screen. When you know things went well in the practice session, you will have that much more confidence when it counts!
7. Follow up
A thank-you letter is just as important after a Skype interview as it is in an in-person interview. Avoid following up on Skype, unless the interviewer requests it.