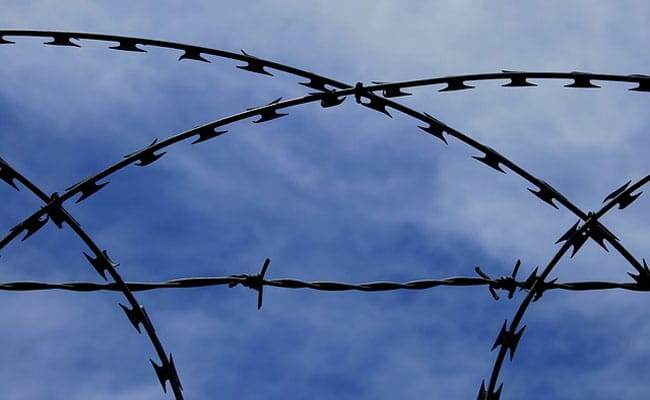 Entrepreneurship is cool, challenging and fulfilling. However, it is also hard to succeed. And in the Philippines, aspiring Filipino entrepreneurs face even harder challenges than their counterparts from the other parts of the world. There are many external and internal factors that hinder entrepreneurs in our country in their journey to entrepreneurial success. The following are only some of those things:
1. Red-tape
Despite of the Anti-red tape law in the Philippines, too much bureaucracy in the government is still palpable. Business owners and entrepreneurs are still suffering from expensive and time-consuming business registration and compliance processes. Many entrepreneurs dream of having a duly registered business and wish to have income tax returns but the government is making it hard for them to realize their dreams because of red-tape.
What to do?
Despite of red-tape, entrepreneurs should still work harder and produce more patience to comply with the government' requirements. Remember to comply first before you complain.
2. Poor public utility services
Entrepreneurs in the Philippines, especially in the provinces, are continuously annoyed by brownouts and slow internet connection. These poor services do not only destroy the efficiency of their business operation but also cause them a lot of stress.
What to do?
Consider buying a generator or better use solar power which is a more environment-friendly source of electricity. For the slow Internet, if a reliable Internet connection is vital to your business operation, try to find a better location where internet is faster.
3. Lack of financial support
For startup owners who are not yet earning operating income, getting financial aid from the government or obtaining a loan from banks in the Philippines seems to be impossible. To get a loan, you must have a collateral or show some years of operating income. It seems that the ones who can borrow money are those who don't need to borrow. We can understand the banks because it's their business but for the government, I don't get it.
What to do?
Get financial help from your family or from your close friends who can lend you money with zero or little interest. Start a professional service business where you only sell your talents and skills and don't need big money to operate it.
4. Lack of marketing skills
Entrepreneurs need to sell, build good customer relationships, earn lasting profits, and continuously grow their business. But many aspiring entrepreneurs in the Philippines don't spend enough on marketing campaigns. They rely too much on their product while forgetting the other elements of marketing, such as place, price, people and promotion.
What to do?
Learn the fundamentals of marketing and practice your marketing skills. Also consider hiring a marketing strategist or outsourcing a marketing firm to delegate the important marketing tasks that your business needs in order to succeed.
5. Ineffective management
Many entrepreneurs have passion for business, but don't have a passion for management and leadership. Managing and organizing things inside a business is a tough job. Leading people is an even tougher job. Without the ability to motivate employees and build stronger teams in their companies, entrepreneurs cannot succeed and grow their business.
What to do?
Practice your management and leadership skills. Attend seminars and workshops to champion the leader in you. Learn how to be compassionate and how to make other people happy. You have to make your team happy, motivated and more productive.
6 Inability to innovate
Technology evolves rapidly, so as the people. New business processes and marketing methods emerge. For example, online channels like search engines and social media are now vital for business promotion. Without adapting to these new strategies and changes, entrepreneurs cannot become competitive.
What to do?
Know your competition. Spy on your competitors. Don't be left behind and lose your competition. Understand that technology is not a problem but rather an opportunity or a power that you should harness to advance your business. To start adapting to new technologies, start from the basics. You don't need to know it all at once. Read a book, read a blog, or get a mentor to teach you.
7 Lack of customer care
Businesses need to consistently satisfy and make their customers happy. Without giving satisfaction to customers, a business cannot survive in a long run. Many entrepreneurs focus on earning money rather than earning loyal customers. Consequently, their profit doesn't last for long.
What to do?
Listen to your customers to understand their current and future needs. Get feedbacks by putting a suggestion box in your store of office. Interact and answer your customers' questions and inquirers online and offline. Moreover, you can also be a customer of your own business to understand its strengths and weaknesses.
8. Lack of self-growth
Finally, what hinders the success of some Filipino entrepreneurs is the lack of personal development. They lack self-control to concentrate on their core goals. They lack self-leadership to lead others. They also lack patience, compassion and some love to always make their customers smile. Without good habits and personal qualities, an entrepreneur cannot advance. Without self-growth, an entrepreneur cannot also achieve business growth.
What to do?
Have enough time to spend alone with yourself. Use this time to meditate and reflect on things that will help you understand yourself better. Think about your past mistakes and learn how to correct them so that you can learn from them and become a better person. Don't forget to ask advice from your friends, parents and life coach.