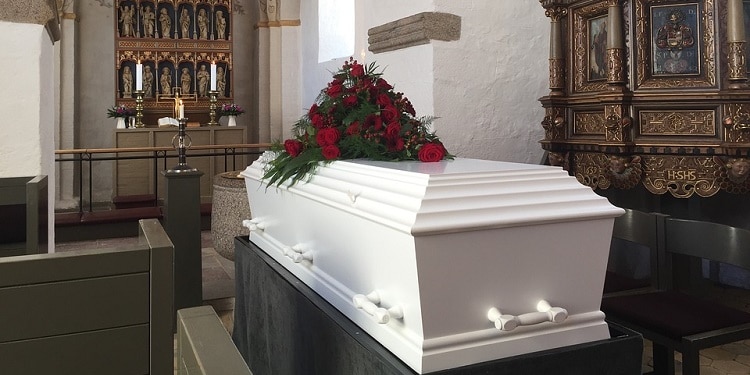 Rodrigo Duterte has earned the votes of around 16 million Filipinos in the recent presidential election, securing his victory and destiny to become the 16th president of the Republic of the Philippines. Although the Mayor from Davao City still has to assume presidency in June 30, his plans for the Filipino people are already making rounds throughout the country.
For many Filipinos, a new government under Duterte could mean "change is coming". That change could also mean a lot to the business people and entrepreneurs in our country. If you are thinking of starting a business that will be profitable in the coming Duterte presidency, here are top business ideas you should consider.
1. Rehabilitation center
Duterte has promised to suppress illegal drugs in the country. Hence, expect a lot of potential clients who'll be looking for effective rehabilitation centers. Quality rehabilitation centers are scarce in the country. People who are suffering from drug addiction would still need to go to Cebu or Manila to effectively treat their addiction. So why not start one in your province?
2. Bulalo (beef shank soup) business
Duterte is planning to implement limited liquor ban nationwide, which prohibits liquor sales starting 1 a.m. and drinking at 2 a.m. This means that many adult Filipinos will have to cut their drinking session at 2 a.m. and find an alternative activity to chill and enjoy the rest of nightlife. Most of them will definitely find a place to eat Bulalo to relieve drunkenness.
3. Coffee shops and tea houses
Sipping coffee or drinking tea while enjoying a chit-chat with friends is also a great alternative to drinking liquors. In Davao City, there are more than a hundred coffee shops, which are thriving. So if there are still a few coffee shops in your city or town, consider starting one.
4. Sports and fitness gym
Under a Duterte government, expect Filipinos to build self-discipline and keep themselves away from vices, such as smoking, drinking and drug addiction. And what's the best way to help them build self-discipline? Yes you're right, get them into sports and fitness!
5. Life coaching
Of course you cannot change a person through physical transformation only. You have to help him or her achieve mental, emotional and spiritual healing first. Life coaching may not be a popular career in the Philippines. However, with the rise of Internet, you can always do life coaching thru social media, blogs, videos and webinars.
6. Health and wellness products
Health and wellness industry is already big in the Philippines but it could still become bigger under Duterte's leadership. Filipinos will start taking care of their health and wellness. People will start healing their body and mind from the toxicity they acquired from their unhealthy lifestyles in the past.
7. Dental care
Why did I include this idea here? Well, Duterte wants all government employees to smile in front of their clients to provide better government services. No more red-tape, extortion and even frowning.
8. Training and seminars
Duterte wants "lakbay-aral" or travel study for government officials no more. He thinks that seminars, requiring public officials from the province to travel to Manila, are costing the government a lot of money. So to help our government saves money, why not start a local training center that will provide seminars and workshops to government employees and officials without making them leave the province? Of course you can also provide seminars to private corporations and individuals.
9. Security systems and video surveillance
The security of the Filipino people is one of the top priorities of presumptive President Duterte. Davao City has already been equipped with several modern security systems and CCTVs. It's now time for the rest of our country.
10. Farming
Boosting our agricultural sector is one of Duterte's platforms. He has promised free irrigation and financial aid to farmers. So if you're still hesitating to go farming because of the water supply problem, then this might be the perfect time for you to start.
11. Tourism related business
If there is peace and security in our country, tourists will definitely flock to our countless beautiful tourist destinations.
12. Online business
In one of his interviews, Duterte said he would order the telecommunications companies to upgrade their Internet services. He is also open on the idea of inviting foreign investors to enter the market to make the Internet service in the Philippines more competitive. If Internet in the Philippines will be faster under Duterte's presidency, online business owners and entrepreneurs will definitely have more rooms for growth and success.
How about a funeral parlor?
Many of my friends on social media are saying that this kind of business will be in-demand under Duterte's administration. However, a death of a single criminal can save a number of innocent lives. Therefore, I don't think that a funeral home or parlor will be the number one business idea under a Duterte government.
Your own business idea
Actually, if radical change will happen in our country, if red-tape is eradicated and if people are safe and secure, any good business can have more chance to grow. So if you have your own business idea, and you want to start it under Duterte's presidency, expect to breath some fresh air. Let's just hope that our next president will become true to his promises.
So what other business ideas do you think can thrive under a Duterte government? Feel free to share your thoughts by making a comment below.