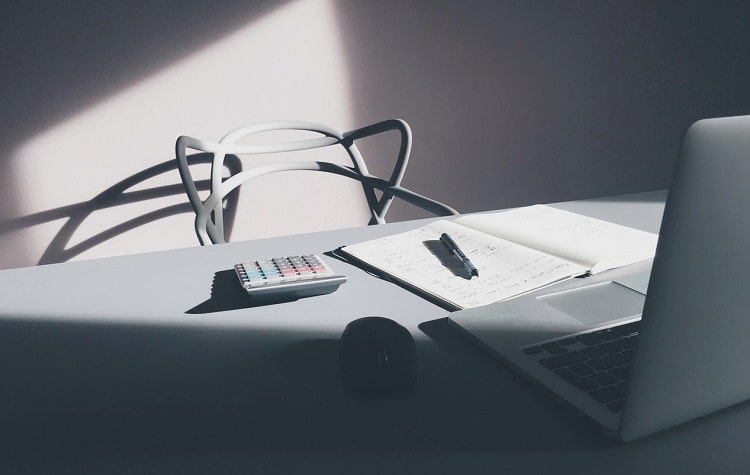 Working from home is probably one of the ideal settings for modern professionals in the Philippines especially for those who live in the big cities. Aside from the convenience of staying in your comfort zone, you can also avoid the daily hassle of waking up early, dressing up and wishing hard that the traffic won't be that bad every day. Most importantly, working from home means following your own schedule and setting your own goals without the pressure that often comes with working at an office.
If you finally want to take the plunge and start your own home-based enterprise, this article is for you.
Here are some of the best home-based business ideas that you can start with a small capital in the Philippines for 2018.
1. Baking and Cake Business
Turn your love into baking and cake decorating into a profitable home-based business. Filipinos love celebrations and you're sure that their menu always includes baked goodies and beautifully designed cakes.
2. Healthy Food Packs and Meal Delivery Services
Most young professionals often don't have the time to prepare their meals so they end up grabbing unhealthy fast food lunches every day – and this business service is an answer to this problem.
Several healthy food and meal package delivery services have become popular recently, providing healthy and balanced meals every day for office workers, students and anyone who's always on the go.
3. Desserts and Sweets Store
Who doesn't love desserts? Everyone is a potential customer and you can easily market your products online and even just as simple as through word-of-mouth advertising.
In fact, this has become a popular hobby-slash-business for most stay-at-home moms and even full-time employers because they can just easily create these delicious creations at home, using the basic kitchen tools and appliances.
4. Photo Studio Services
If you're good at taking photos and want to turn it into an earning hobby, then it's high time for you to set up that home-based photo studio.
It's a practical way to make use of your skills as a photographer. Aside from raking in a profit, it can also help you hone your talent to the next level.
5. Gadget and Computer Repair
Knowing how to fix stuff is a huge asset in today's tech-obsessed market. If you have knowledge of electronics and an expert when it comes to computers and related gadgets, then you have everything you need to start a repair shop.
It's also easy to learn and study this skill since government-funded schools even offer affordable training that you can easily avail.
6. T-shirt Printing Shop
If you're into art and design, you have the potential to succeed in the t-shirt printing business – and you don't have to go anywhere but home.
You don't have to spend a big capital on this home-based business. Instead, you'll be focusing more on your creative resources during the first stages of running this business, creating unique and catchy designs and layout concepts.
7. Web Design Services
If you're an intermediate to advance web designer, you have the best chances to give rise to your own web design company from the comforts of your home. This is a practical way of utilizing your skills and what you have learned, without the limits of a traditional office environment.
Through this, you'll meet different clients and answer to a variety of requests, and the experience will help you grow and improve not just as a designer but also as a business owner.
8. Load Retail Center
The Internet and the cellular phone services are not just a luxury but a necessity in today's world, so a load retail center is a smart idea for anyone who does not have a substantial capital to start a business.
To get started, you just need a basic phone and of course, a load-retail activated sim card, then you're good to go.
9. Online Fashion Store
From clothes, bags, accessories, and footwear, you can sell a variety of fashion products without actually creating a physical store. It's easy to set up online stores and online shopping profiles so you can reach a wider market – without leaving the house.
Set up a reliable mode of payment and of course, an affordable courier to help you serve customers wherever they are in the Philippines.
ALSO READ: 15 Small Business Ideas in the Philippines for 2018
10. Online Writing and Blogging
You can monetize your love for writing by either setting up your own blog or creating a writing services page where you can accept clients in need of articles, journals, essays and more.
As an online writer, you need to know the basics: from creating SEO-friendly articles, composing marketing and sales write-ups, to social media marketing.
ALSO READ: 18 Online Business Ideas in the Philippines for 2018
11. Makeup and Hairstyle Services
Your love and expertise in cosmetics can help you build your own makeup and hairstyle services. You can easily set up a room where you can serve clients who need a makeover or just a bit of styling.
You can also grab this opportunity to seal cosmetics and beauty products on the side.
12. Manicure and Pedicure Services
Instead of visiting expensive parlor and spa centers, some people just like to have their weekly nail car somewhere comfortable and familiar.
You can set up your home salon and invite some people from your neighborhood – and let the quality of your work help you grow your customer base through word-of-mouth advertising.
13. Massage Services
If you have the training and the expertise of applying and providing different styles of relaxing body massages, then you're already halfway through building a successful home-based massage bar.
On the side, you can also offer products related to the services that you offer: homemade soap, nature-flavored essentials, essential oils, and many more.
14. Pet Grooming Services
People would willingly spend on anything that can make their beloved fur babies special and of course, comfortable.
A pet grooming service shop is ideal for animal lovers who want to start a home-based business. Aside from the basic grooming service, you can also offer other pet-related products like treats, pet food, toys, and accessories.
15. Pet Hotel Business
Pet owners who live alone and are always on the go need a place where they can safely leave their beloved animals.
It's the job of a pet hotel owner to provide comfortable temporary homes for dogs and cats, and also to make sure that they don't miss their meals while their fur-parent is away.
It's easy to start a home-based business and you don't need a huge capital to finally open your doors to your first customers. All you need are the necessary equipment, the right skills and most importantly, the dedication to provide the best and quality service to your client.
ALSO READ: 18 Best Business Ideas in the Philippines for 2018