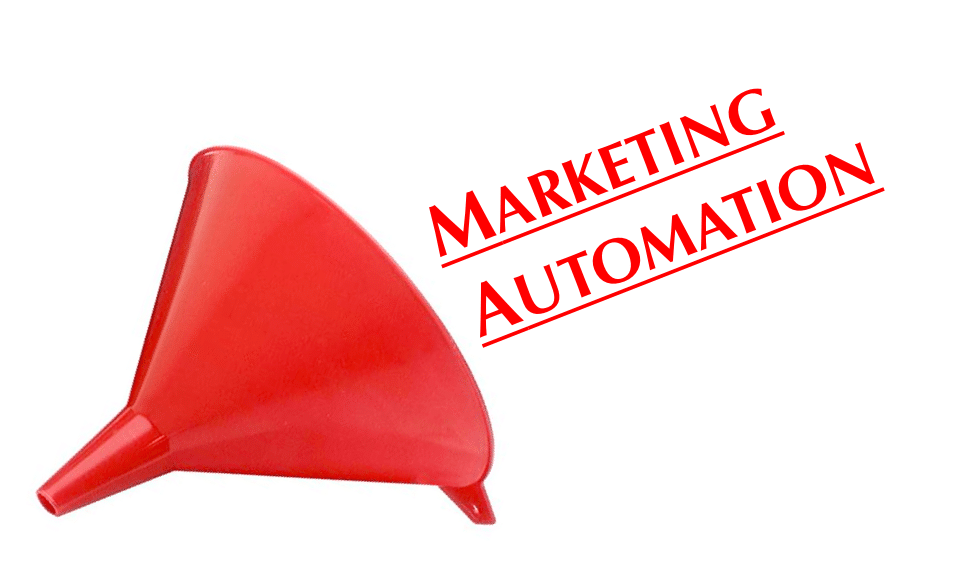 Managing content is a lot more than just writing content. The scope of tasks for digital marketers are broad these days, and aside from the content itself, they include a lot of small and repetitive tasks like posting to Facebook or optimizing images and SEO, building email lists, growing social media channels, and doing anything else that moves the traffic generation needle.
Regardless of how big your website is, marketing it can take a lot of work, juggling creating quality content, communicating with your audience, ranking in google, and much more. Just because there's lots of work involved, you'd be mistaken in thinking you need to be the one to do it. This post will show you how to automate your marketing tasks in WordPress. By putting things on autopilot to lessen your own workload.
Managing content marketing from start to finish can be time confusing! Which is why it's important to stay organized and work smart. Luckily, throughout the years,  indispensable WordPress plugins that help me automate the content creation process on WordPress. To take advantage of the tools that are available for automation and augmentation of what would typically be your marketing employees manual effort. In this article, I want to share some of these time-saving plugins that make a digital marketers job easier and website content effective.
Automating WordPress Tasks and Save Time
WordPress includes thousand of plugins, many of these are a marketer's dream increasing conversion rate, streamlining writing processes and more. I'm talking about the types of plugins that automate the processes around content marketing workflow. Marketers will still have to come up with the ideas and create mesmerizing content, however, the means to arranging and presenting that content will be streamlined thanks to automation WordPress plugins.
Everyday tasks like sharing posts to Facebook, optimizing your images can be done automatically. This cuts hours off of your daily workload and helps you manage complex and content-rich sites more easily. Let's look into plugins that can assist with automating everything from content writing to email marketing and much more.
Content Marketing Automation
Marketing begins with producing your content. The first step to streamlining the writing process is to automate some of the typical processes involved.
The following plugins streamline the content creation process:
Anyone with a website packed with media, images videos and music will no doubt optimizing them. If you're not yet, you need to. Optimizing means making large files smaller making them easier to load and faster page speeds resulting in an experience for your visitors and a little SEO boost. The problem here is the process can be time-consuming.
Why manually optimize every single media file when you can automate the process? Introducing the CW Optimizer imagine optimizing plugin. CW could well be the most straightforward content automation tool for WordPress: Simply upload an image, that's it Just download this plugin and leave it to it, -they get shrunk automatically and optimized as they are uploaded to your site, it can even optimize pictures previously uploaded.
All sites get broken links over time. It's impossible to avoid – when content is moved without your knowledge or shut down without notice. Having a few broken links and missing images isn't a huge problem they don't look good for visitors or for SEO which is why marketers strive to ensure they don't prevail on a website in their charge. This is where broken link checker plugin can help. It searches for broken links, scanning your posts, comments, and other content.
It notifies you if any are found, saving you from scanning yourself periodically and informs you straight away so you can take fast actions and do a quick fix, minimizing any negative impact it could have on your user's experience and search engine rankings. To further simplify the process,If a broken link is detected, edits can be completed from the plugin dashboard, saving you time. Knowing that search engines crawl and monitor pretty much every link on your website..fixing broken links is part of digital content marketing game, o matter how vigilant you are, they. Use Broken link checker to track down your broken links, so you don't have to, simply correct the bad links and move on to more important tasks.
How many times have you created a post from scratch wishing there was a way to make a replica for the next time. The duplicate post plugin helps with that. With this plugin, you can clone entire posts or pages in one click of the mouse saving you cutting and pasting individual elements, the title, post content, description, etc. This is a particularly useful feature if you pages have fields that need to be copied beside the content itself such as featured images and custom fields.
Yet Another reated posts plugin
If you want to keep your readers with you, listen up. This nifty plugin scans your content (every post and pages) and automatically adds relevant and related posts at the end of the page. If you've got a content content-rich website, you'll automatically increase the chances that someone will stay and read more articles after they finish reading the article they first landed into if they have direct access to the content they are interested in (assuming so since they read to the bottom of the page).
User engagement is a crucial part of online marketing. Increase the average time visitor spend on your site as well as the number of pages they visit -two fundamental metrics. There's also a higher chance you can convert first-time visitors as they get better acquainted with your outstanding content, and subscribe to your mailing list.
Content Management Automation
Now the content creation process has been simplified, the next step to reducing workload is improving how you manage the content flow on your website. The more authors and contributors involved the more complex a task this can be, until now.
A typical day as a marketer is all about tasks, tasks and more tasks. Marketing professionals have a lot to juggle and staying organized is a must. To lighten the load, I recommend TaskFreak. This plugin is useful from a task management point of view. Help yourself or a team with managing tasks Use this plugin to add tasks, create entire projects, and assign them to individual contributors (users in WordPress). You can even discuss tasks within the app style plugin, update the status to keep the workflow clear for all and add attachments.
The fun doesn't stop there, TaskFreak is bursting with features, and most importantly, it's compatible with all WordPress themes. This free plugin is well worth your consideration. It may hold the key to staying organized in turn improving production and efficiency.
The more content produced on a site, the greater the need for a content workflow. Editorial calendars are longer the domain of publishing houses. Even small teams or one man lead blogs will find it hard to create consistent, high-quality content every week without a clear overview of the weekly, monthly, even years content schedule.
That's where Editorial Calendar comes in. Let this plugin lift the burden of organizing yourself. It published posts as well as the posts in progress from initial ideas to first draft and editing, so you don't forget where you left off. It's got a lot of cool features that make you want to keep using it, dragging and dropping your posts between calendar spaces change their publishing dates and moving tasks from in progress to complete is somewhat satisfying.
Part of a marketers job is to drive traffic to your content through social media avenues. Considering the number of platforms this spans across, it usually involves having a complete social media strategy. There are many social media planner plugins on WordPress, CoSchedule is my favorite. This plugin gives you a clear overview of what all your social media posts and schedule posts as well.
Once installed, CoSchedule will appear conveniently in a brand new calendar option in your WordPress dashboard. Your personalized calendar shows you every social media post you have in the pipeline. There's also a cool drag and drop feature where you can move posts to different date on the calendar, edit them and copy them as you see fit.
What's more, you can check your published posts and see how many shares it's got and on which networks.
Save time to trawl for spam comments with Akismet plugin. By checking comments against the Akismet Web service, the plugin intercepts spam, and blocks it in its tracks Not only speeds up your site and saves space it does all the dirty work for you.
Sharing Automation
Once the content is written including sharing content to various platforms. Developing a social media strategy will help you build a community and bolster your success. To help you with the process you'll want to automate as much of that strategy as you can, Driving traffic to your site will free up time to focus on other tasks. Let the next three plugins assist you with the entire sharing process. Set them up correctly and they can be pretty much self-managed.
Use Social Media Auto Publish to automatically publishes your social media posts on Facebook, Twitter, and Linkedin. Format the message accompanying your posts, you can even attach images.
Let the general public do the heavy lifting for you. Allow them to share your content using the AddtoAny Share Buttons plugin. Getting your target audience to share is one of the most important elements to promote your content and further enhance the goals of your content.
The AddToAny WordPress sharing plugin helps visitors to your website share your posts and pages to any service, such as Facebook, Twitter, Pinterest, Google, WhatsApp, LinkedIn, Tumblr, Reddit, plus over 100 more sharing, social media sites, and apps. It's one of the most popular share plugins for WordPress, and it's free.
Email marketing is a core strategy for many successful websites to promote themselves. The best way to grow a large and successful email list, fast is to automate it rather than soliciting each address and sending every email by hand. To do this, you'll want to automate key email marketing tasks by integrating them with your WordPress site. Email marketing service OptinMonster is a failsafe way to automatically build your email list. This plugin helps you create different types of attention drawing sign up forms to place on your WordPress pages. They mission statement is to convert targeted, loyal and abandoning visitors into subscribers and they do a fine job of it.
SEO & Analysis Automation
If you don't have a dedicated SEO marketing team, your marketing team will benefit from the help of an SEO plugin. WordPress SEO plugins help prep your content to feature higher on search engines.There are also several plugins that automatically gather data and make it easy to understand the success of your content marketing efforts.
From an SEO perspective, this plugin is an all-in-one solution which is also why there's just on the plugin in this category. Are there images in your post? Is the description too long? Yoast automatically detects common oversights, ensuring the SEO integrity of each post.
Round-Up
Once these plugins are up and running, marketing will have more time to focus on the creative side of producing quality content without interrupting the creative process by repeating tasks that could otherwise be automated. Using the correct blend of plugins to achieve your marketing and productivity goals setting you apart from the competition and of course, help workload.
Bobby is part of the Content Management Team at Namecheap. He specializes in promoting WordPress as well as general tips on getting online. The tips, explanations, tutorials, and articles he provides will help individuals build the online presence they want. If you're interested in having a managed solution for your WordPress, feel free to take a moment to see if Namecheap's Managed WordPress Product Offering is a fit for you.