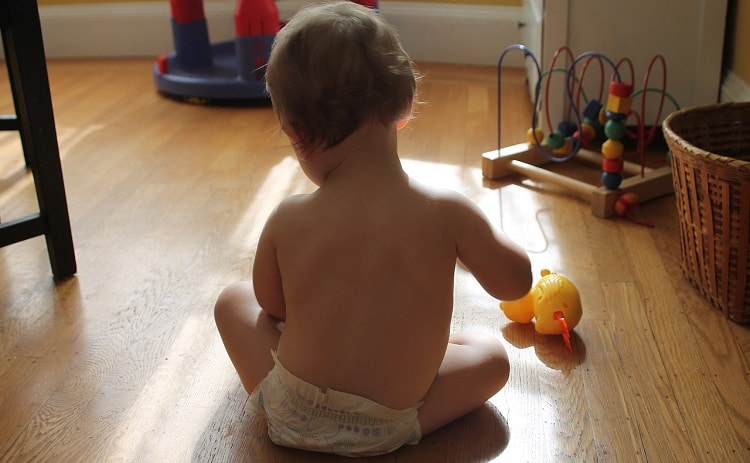 Having a baby is one of the most wonderful experiences for a woman. Seeing and holding your baby for the first time is indescribable, especially for new mothers like me. But having a baby is not always cloud nine because as much as we want for time to stand still when we hold our precious little baby, reality hits and then all of the sudden financial problem comes in.
Comes with having a baby is the expenses, knowing how to spend wisely for the baby's needs and other financial adjustments of having a family are one of the most stressful parts new parents must embrace.
Here are some helpful tips I learned on how to save money on your baby's stuff and at the same time making sure that your child still get everything he or she needs.
1. Breastfeed. Medical authorities strongly recommend breastfeeding because breast milk provides everything your baby needs for his growth. Aside from that it can also help you lose weight faster because it burns calories and even lower your risk of having breast and ovarian cancer in the future. But more importantly, since you won't have to buy expensive formula and feeding bottles you can save money.
2. Buy in bulk. For some mothers who mix feed (breastmilk and formula) and those who depend solely on formula milk, the best way to save money is to buy in bulk. Instead of buying small boxes or a can of milk, check out those bigger boxes. Most infant formula milk manufacturer now has this one box which contains 1.2-kilo grams of milk this is cheaper compared to buying those small boxes.
3. The hand-me-down. Excited new parents want to give all the best things for their first child, but it's not practical. Your baby grows fast so, if you buy a lot of new clothes he might not even be able to wear all of them yet, you already need to buy a bigger size. So using hand-me-down clothes is a good way to save because you will just be wasting money on buying newborn clothes which your baby won't be using for more than a month.
4. Never go for the cheapest diapers. Being practical does not mean you have to go for the cheapest thing you can find because sometimes buying cheaper things could actually lead you to spend more. The best example for this is buying newborn diapers. When you buy a cheap brand you should not expect that it would be as absorbent as the other diaper brands. I've tried it myself and I found out that cheaper diaper quickly overflows. If you would have to change more often it means instead of saving you are actually spending more. And if you think buying another brand is the ultimate solution to your problem, you are wrong again. Investing on reusable cloth diapers could save you more money in the long run. Plus you don't have to worry about your baby having diaper rash anymore.
5. Save on baby wipes. Baby wipes are one of the essential needs when we are talking about taking care of a baby, but they are expensive. You can try to save a little money by making your own baby wipes. I run out of baby wipes one night so I made my own wipes with the use of cotton, warm water and baby bath (soap). I mixed the warm water with a small amount of baby bath in the empty baby wipes container and then I soaked a few sheet of cotton. It works fine and costs cheaper.
Being a new parent is a tough job. You would need a whole lot of adjustments before you could do the tasks efficiently. Nobody is perfect but we can all try to be good parents and one important role of a parent is to be able to provide the needs of your child. But it does not mean that you have to spend so much on everything. Borrow items wherever possible. Buy what you NEED and not what you want.
If you are having a hard time in coping with your new responsibility, ask experienced parents or read a book about parenting. Having a guide on what you are doing makes the job a lot easier than going through a trial and error.