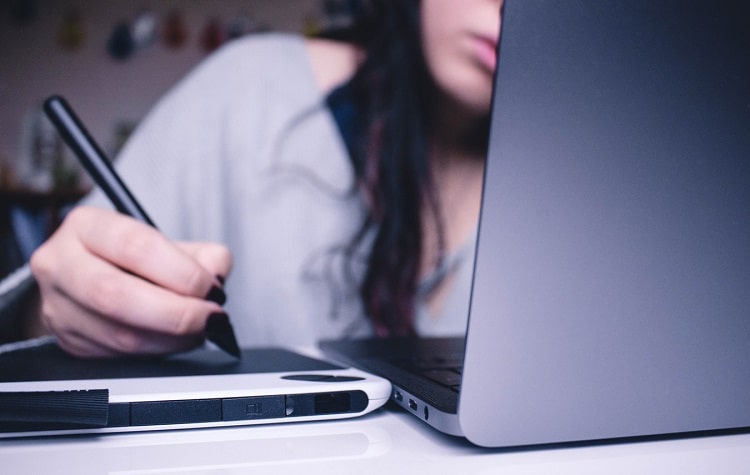 One of the most beneficial innovations that have been introduced by modern technology is the Internet. Aside from connecting billions of people around the world, it has brought forth different changes and transformations in every industry, supporting new lifestyles and more importantly, providing an avenue for building businesses.
If you're in the Philippines, you can choose several e-commerce platforms to sell your products or services. You can utilize popular online marketplaces, such as Lazada.com.ph, OLX.ph, Zalora.com.ph, eBay.ph and Shopee.ph. Another option is to build your own e-commerce website. With WordPress and WooCommerce, you can already build or hire a website developer in the Philippines to develop your online store without spending a million or even a hundred thousand pesos. Facebook has also a marketplace where you can list your products and let it be discovered by your target market.
If you're an aspiring business owner who wants to take advantage of the accessibility and convenience that the online world has to offer, this list is for you.
Here are some of the best and highly profitable online business ideas in the Philippines for 2018.
1. Online Fashion Store
The demand for stylish and fashionable clothing has increased since everybody just wants to grace the streets with their OOTD's whether when going to work or just hanging out with friends.
Your online store will be a hit to teenagers and even adults who want to feel and look young. Offer variety and make sure you have selections for customers of all ages.
2. Makeup and Cosmetics Seller
Along with fashion, makeup and cosmetics are also popular among beauty enthusiasts. Everybody wants to make sure that they're looking their best every day, and your products will help them bring that confidence that they need wherever they go.
You can sell different variety of cosmetics like eyeshadow palettes, lipsticks, blush selections, eyebrow pencils, and many more.
3. Online Gadgets Shop
The first step that you should take if you want to start this online business is to find a direct supplier of high-quality gadgets that offer affordable wholesale prices.
Both young and old generations are tech-obsessed so you're sure that you can hit your sales goals every quarter by selling items like smartphones, and other gadgets and accessories.
4. Couples Shirt and Tees Seller
Gone are the days when people would prefer branded shirts and tees from popular retail stores. Today, many fashionistas and anyone who just want comfortable and at the same time, unique statement shirts turn to independent sellers.
Couples shirts are especially popular among young couples and statement tees are preferred by students for their daily comfy outfit choices.
ALSO READ: 15 Small Business Ideas in the Philippines for 2018
5. Article and Content Provider
The demand for interesting and high-quality content will always be there as long as the internet lives. There are millions of websites out there.  Most of their page owners don't really have the time to write and provide regular content to their sites so they rely on article providers for a daily or weekly write-up.
If you're good at writing and know some people who share the same expertise, you can easily start your own online article services and serve thousands of clients from around the world.
You may also start blogging and earn from online advertising and sponsored posts. With your writing and editing skills, you already have an advantage than other bloggers. You can also do this small business at home.
ALSO READ: 15 Home-based Business Ideas in the Philippines for 2018
6. Online ESL Teaching Services
If your passion is teaching, you can start home-based online English tutorial services and offer courses to clients from countries like Japan, Portugal, Spain and other non-native speaking nations.
Learning English is not just a hobby but a necessity for many non-native speakers especially for busy professionals who don't have the time to attend actual English schools.
7. Pet Supplies Shop
If you're an animal lover or even have furbabies right now, setting up an online pet supplies shop is perfect for you. As a furparent, you know very well how pet owners would do and buy anything for their pets – from choosing high-quality food, vitamins, to just simply buying toys, pet costumes and treats.
8. Sporting Goods Store
In this online business, you can sell different types of sports equipment, shoes, and other sporting goods. Filipinos are not just avid fans, they also love playing their favorite sports like basketball, football, and volleyball so you know you'll have plenty of regulars everywhere.
9. Beauty Supplements Distributor
The popularity of food and beauty supplements in the Philippines is slowly increasing, thanks to the preference of most Filipinos, men or women, to achieve their individual beauty goals.
You can help people achieve younger-looking and fairer skin by becoming a licensed Beauty Supplements distributor. The good news is, you don't need to secure a huge capital just to get started. Just find a reliable supplier who will let you market and sell their products while earning incentives and commissions.
10. Accounting Services
As an accounting service provider, you have the responsibility of reporting, recording and even analyzing the financial transactions of your clients. Other tasks may include auditing, bookkeeping, and payroll services.
You can offer your accounting expertise to either a company or a private individual.
11. Health and Wellness Shop
There's a growing trend in healthy lifestyle options and you should grab this opportunity by starting a business focused on health and wellness.
You can offer a wide variety of products like organic food supplements, natural oil essentials, herbs,and teas, etc.
12. Transcription Services
You can offer a variety of transcription services to clients not just from the Philippines but from other countries as well.  As a transcriber, you are tasked to transcribe digital files and audio files for video creators, video marketers and other media producers.
13. Life Coaching Services
There are a lot of people out there who are suffering from mental health issues and there is a high demand for professionals who can help make their lives manageable.
Life coaching services can be both a business and an advocacy if you have the necessary degree in Psychology and related sciences. You can provide online sessions, and even publish helpful and informative materials.
14. Virtual Assistance Service
Being a Virtual Assistant to international online clients is one of the most popular online jobs today. From data entry, research, encoding, transcription, hotel bookings, reservation and even social media management, all other these basic yet essential tasks can be offered by a VA Service Provider.
15. Translation Services
Are you an expert in another major language like Chinese, Japanese, or Spanish? If you have this rare mastery in a foreign language, you can easily turn this skill into a profitable business.
Offer translation services online and make use of what you know to earn an extra income for you and your family.
16. Website Design and Development
If you're a graduate of Information Technology or any other course that taught you how to design and develop a website, then website development is a perfect online business for you. You can develop high quality and mobile responsive website for businesses local and abroad.
17. Search Engine Optimization
Search engine optimization or SEO is not yet an in-demand service in the Philippines since most small and medium enterprises in our country are not yet familiar with this internet marketing strategy. However, SEO is one of the most sought-after services by companies abroad. In other words, if you're a skilled SEO, there's a big opportunity for you to earn dollars by helping businesses become more visible on search engines and generate more organic traffic from them.
SEO is also one of the most lucrative online businesses, as you can earn 1,000USD to 3,000USD, or even more per client.
18. Social Media Management
Because it's free to create a Facebook Page, many businesses create pages and make them one of the most important marketing channels to promote their products. However, there a number of them who don't have the luxury of time to maintain and update their Facebook Pages. Thus, they look for social media managers.
If you're a social media savvy and you're always lurking on Facebook, then you shouldn't miss this kind of online business.
Choosing an online business can be the most practical idea for you especially if you don't have a substantial capital to start a physical enterprise. As long as you have the right skills, the basic tools, and most importantly, a positive attitude, you'll have everything you need.
ALSO READ: 18 Best Business Ideas in the Philippines for 2018