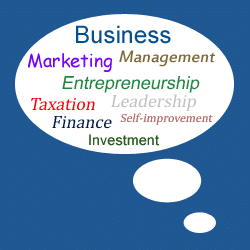 I always love sharing my knowledge and insights to everyone who need them, whether it's about business or nonbusiness matters. That is why I created this blog. My initial goal in building this blog is to reach 1,000,000 million people and deliver to them every knowledge and idea I can share with the help of our other authors and contributors of this site. After just more than two years, this blog has already reached more than 2 million visitors – thanks to everyone who have visited, read, and trusted our blog.
Aside from the almost 600 articles I have written on this blog (not yet counting articles from our contributors), I have also answered and replied hundreds (or maybe a thousand?) of comments asking anything about our blog posts. By the way, our blog has more than 3,000 approved legitimate comments now.
Due to the large number of comments I receive regularly in this blog (including the hundreds of spam comments I battle everyday), I am now experiencing difficulty in reading all the legitimate comments and in replying to them. That is why there are some comments that are left unanswered. Spam comments are growing as your blog grows, isn't it?
With a number of comments left unanswered, some of my unknown readers are already sending their questions to my professional email, Facebook Private Message, and there are also few who are calling and sending texts on my mobile phone (where did they get my number?). Well, there's no problem with that, but I need to do something to organize this, or else, I'll end up answering questions all the time without working on my job to earn money for my basic needs.  🙂
So to keep things organized, I have reactivated our online forums to accommodate all the questions and comments on this blog. Some of the old blog posts on this blog with more than hundred comments are already closed. If you want to ask questions regarding those articles, you can join our forums at BusinessForum.Ph – a place to ask anything about business in the Philippines.
There, you can ask unlimited questions about business and other related topics by registering for free and creating a new thread. The following are some of my expertise and knowledge that I can share to you in the community:
1. Business and entrepreneurship in general
2. Small business strategies and tactics for success
3. Business registration and taxation in the Philippines
4. Finance and accounting
5. Marketing in general
6. Internet marketing (SEO, social media marketing, content marketing, etc.)
7. Blogging and web development
8. Management and leadership
9. Personal development
10. and even about spirituality
Aside from me, there are also other members that could also share their thoughts and answers to your questions. And because our forum is a community, you can also share your own ideas, make friends, promote your products and services in the marketplace forum, and other activities that can be a great help to you and to the community as a whole.
Maybe our business forum is still new and still a small community right now, but I hope it would grow bigger in the near future and would help more Filipinos who want to succeed in their business, entrepreneurship, and whole life.
So that's it! I wish things would be more organized now. See you in our Forum.