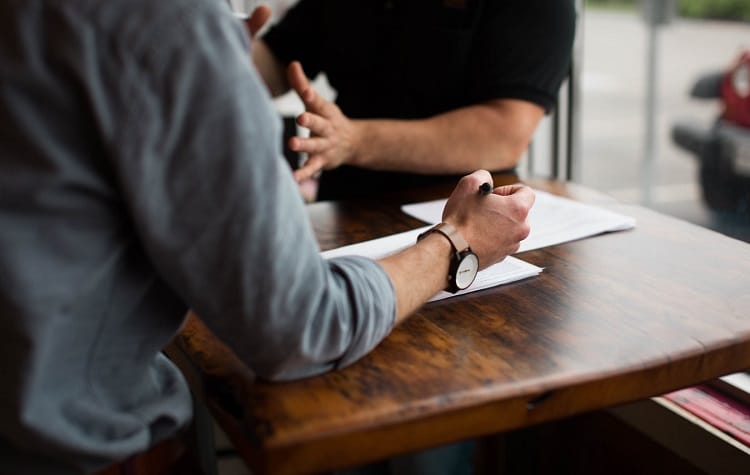 It goes without saying that the first step in building a successful small business is to come up with a winning idea that can help you earn your first million.
While some people can easily think of what business is best for them, others find it hard and confusing to choose that they end up withdrawing their plans or even hesitating to try again. If you're one of those who are not quite sure where to begin, this article will help you find your answers.
Take a look at the best small business ideas and opportunities in the Philippines for 2018.
1. 24/7 Convenience Store
This idea is perfect especially if you live in a busy neighborhood with an active nightlife. If you only have a small capital, you don't need to start a big store, but a better version of a Filipino style sari-sari store can do the trick. Aside from selling the basics, offer variety and provide a lineup of products and services that are necessary for both your daytime customers as well as the night shoppers.
2. T-shirt Printing Services
Statement shirts have become extremely popular recently, especially for couples who wish to share something as special as a customized, matching outfit. You can sell your own designs and also accept customization services where customers have the freedom to choose their own layout.
You can also try to design your own product and sell it online at Teespring.com.
ALSO READ: 15 Home-based Business Ideas in the Philippines for 2018
3. Load Retailer Station
Everybody wants to interact online through their Social Media Account – and with the internet services offered by the country's internet providers, you're sure never to run out of customers.
One of the perks of being an online retailer is that you don't have to set up expensive machines or even spend on office facilities. All you need is a basic mobile phone and a load retailer sim card.
4. Car Wash Center
There are millions of car owners in the country and that's a lot of customers who need your car washing services. If you live in the big city, for example, the ever-changing weather of the country makes vehicles susceptible to dust, mud and other forms of dirt – and this is where your service becomes an inevitable necessity.
5. Meat Shop
Filipinos love meat and it's reflected in how meat dishes dominate the list of different Pinoy food. The demand is stable and it's not difficult to find a reliable supplier wherever you are in the country.
This business idea may be simple but it has proven to deliver generous profit to many business owners who tried their luck in the meat business.
6. Food Cart Business
Whether it's a franchise or your own food cart brand, this business idea remains one of the most popular among new business owners. The good thing about franchising a food cart brand is, you don't have to start from scratch. You'll be provided with everything from the actual resources to the training of staff.
However, having your own food cart brand has also its advantages. One is, you have the freedom to run and operate your business according to your own terms.
7. Pet Boarding Center
Also known as a "pet hotel", this business idea is perfect for animal lovers. You can turn your house into a temporary accommodation for dogs and cats. You'll have to provide the basics: pet food, water, and of course, a place where the animals can sleep and play.
8. Photo Studio
Are you a shutterbug? It's your chance to finally turn your hobby into a profitable business by starting your own photo studio. Aside from studio shoots, you can also provide outdoor sessions for events such as birthdays, weddings, prenuptial photo shoots, and more.
9. Tutorial Center
Tutorial business for subjects like English, Math, and Science can be popular for both kids and teens who wish you spend extra hours learning and understanding their lessons.
The good thing about a tutorial center is, you don't have to have a huge capital to get started. Just make sure you have the right team with the right skills set and you're good to go. This kind of business can also be done online.
ALSO READ: 18 Online Business Ideas in the Philippines for 2018
10. Laundry Services
Young people these days are too busy and often don't have time to attend to other things like cleaning their laundry – and this is where you grab that opportunity, as many laundry centers have done.
Your customers can range from students, young professional or even working moms who don't have the time attend to this often time-consuming chore.
11. Water Refilling Station
The trend of providing safe and high-quality drinking water has been popular for years for a reason. People, especially those living in big cities, are starting to be conscious about their health and make sure that they know what goes into what they eat and what they drink.
In order to attract more customers, you can offer free delivery services and make sure that you're consistent with both the quality of your product and your customer service.
12. Pastries and Baked Goods
Do you love baking and are you good at it? Maybe this hobby is your key to success. You can start this business today and market your products online – yes, you don't need to rent a commercial space or build your own bakeshop right away.
13. Fitness Coaching Center
The number of healthy lifestyle enthusiasts in the Philippines is growing and aside from eating healthy food and observing proper diet, they rely on exercise and workout routines to help maintain their physical and mental wellness.
If you're a fellow health enthusiast, starting a fitness coaching center can be a perfect business idea for you. Share your tips and help people train and reach their fitness goals.
14. Catering Services
The demand for delicious cooking will always be there because Filipinos love to eat and celebrate every occasion there is. That's why starting a catering business especially if you know your way around the kitchen should be one of your goals this year.
Offer unique and traditional dishes and you'll be sure to win the hearts of patrons and new customers in no time. You can also secure a license with the Philippine Government Electronic Procurement System (PhilGEPS) to start offering catering services to government agencies and public schools to expand your business.
15. Online Fashion Store
Filipinos these days love to grace the streets wearing their unique and fashionable OOTD's (outfit of the day) and you have to grab this emerging demand for stylish and fashionable clothing by being an online seller.
Just find a good supplier and figure out the cheapest shipping and courier services, and you're good to go. Once you've secured all these, create your own Social Media page on Facebook or Instagram and other social networking sites and start promoting your products.
Hopefully, these ideas will help you finally take that first step in your journey as an entrepreneur. Remember, luck isn't enough to succeed in business. You also have to work hard and be persistent.
ALSO READ: 18 Best Business Ideas in the Philippines for 2018