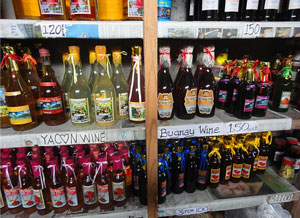 What are some of the good small business opportunities in the Philippines to start right now? If you are planning to start your own small business, there are many business opportunities that you can choose on. There are opportunities that can be found online and there are also some that you can start offline.
However, remember that opportunity means possibility, probability or feasibility. In other words, if you are looking for a good business opportunity, it should have achievability. You should not just jump to any bandwagon that offers money or profit opportunity. You have to understand that business is not all about making money or earning profit, but it's also about achieving lasting trust and relationship with your customers, business team, and your community.
Therefore, business opportunity should not only include profit opportunity, but should also consist of the following opportunities:
1. Opportunity to serve and improve the lives of your customers
2. Opportunity to help your business team or employees
3. Opportunity to develop your country and community
4. Opportunity to enhance and utilize your knowledge, talent, and skills
5. Opportunity to provide your family with economic security and integrity
6. Opportunity to make yourself a better person (health, personality, and spirituality)
7. and opportunity to make your greatest dream and ambition come true.
I hope you have gained an idea of what would be the best business opportunity for you. Now, if you want to check a list of business opportunities to help you know your possibilities, you can check the following lists of business ideas we have published in this blog:
1. List of 100 business ideas – This is a long list of small business ideas you can start this year.
2. 16 Business Ideas for OFWs – If you are an Overseas Filipino Worker who wants to invest time and money in a business, you can check this list.
3. 40 Internet business ideas you can start at home – This is a list of business ideas at the comfort of your computer at home.
4. 32 online business ideas – This is another list of online business ideas which include blogging, writing, virtual assistance, and others.
5. 50 Business Ideas for College Students – If you want to start as a young entrepreneur, you can check this list and start where your passion is.
6. 51 home-based business ideas – This is a list of both online and offline small business opportunities you can start at home.
7. 22 Business Ideas and Trends for the Future – A list of some of the business industries and ideas that will boom in the future.
Remember that to choose the good business opportunity for you, you have to make sure that you are really good at it. And if you want to start the best business opportunity, make sure you are best at it. Therefore, don't just assess the value of money that you can make out of a certain type of business, but also assess the value of life, happiness, and fulfillment you can make out of it.