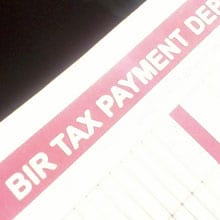 Majority of our visitors and readers come to our blog in search for tax articles like income tax computation, filing of ITR, getting TIN, business registration with the BIR, and other tax tips for businesses in the Philippines. No wonder many of my close friends are telling me that they always see me in Google search results when they are searching for Philippine tax related articles. As a Certified Public Accountant, I have gathered knowledge and experience in my years of public practice as an auditor in an auditing firm. During my career as an external auditor and at the same time an accountant of several clients, I have been in actual dealings with the BIR. Now, it has already become my passion to share my knowledge and experience to Filipinos, especially the micro, small and medium business owners, for free on this blog.
With the several articles and blog posts that I have already published on this website, this blog is already considered a tax blog in the Philippines, although I write topics on general business, entrepreneurship, management, and marketing (both online and offline) most of the time.
Aside from this blog, I have also founded BusinessForum.Ph to accommodate all Filipino business owners and entrepreneurs with regard to their questions about taxation, accounting, and other business related questions.
So if you are looking for a tax blog in the Philippines to read and learn taxation on the Internet, just browse our tax category page for tax articles that may be applicable to you. You can also join our forums to ask questions and discuss your tax concerns further. All of these are accessible and provided to our loyal readers and followers for free.