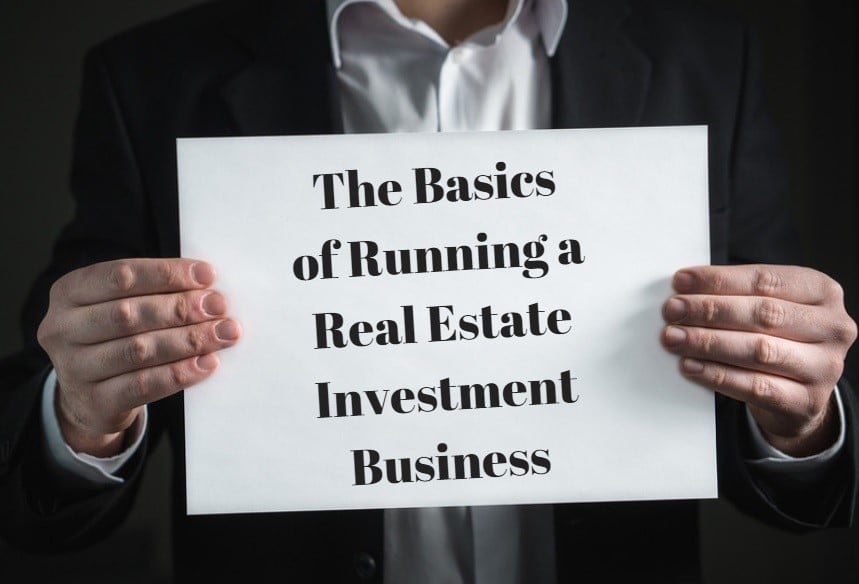 Real estate investment is an industry that is growing, becoming very popular and attracting many people who want a piece of the profit. However, most of those eager people rush into investing without any knowledge of how the game works. So, here are a few things you might want to consider before starting your own real estate investment business.
Which licenses do you need?
Actually, you don't need any licenses or degrees to become a real estate investor. However, there are many laws (which differ from country to country or state to state) which you need to know and follow.
What's your deal?
One of the first things you need to do is make a decision: house flipping or long-haul investing. House flipping is quite popular thanks to many TV and reality shows that advertise quick return, but it can be a double-edged sword. Often, first-timers make mistakes and end up investing in a wrong property that needs too much renovating or get dragged into bad loan arrangements. In the end, many house flippers end up losing money or barely breaking even. On the other hand, long-haul investing offers a financial opportunity where profit comes with time. Most often, people buy a property that has a rental potential and requires very little renovation. These investments are more stable, but it takes a lot of time to make a profit.
Where do you get your funding from?
If you have your own budget, that's great. However, most real estate investors aren't exactly rich and they need a way to pay for their properties. Luckily, these are very competitive times and there are many lending agents offering great deals on down payments for real estate investment (some go as low as 5%). Another good option, probably even better than lending money, is finding a wealthy partner. But, if you take this approach, make sure to have a good plan on how to stop the cooperation if you wish to take a different professional path.
One very important tip when it comes to funding is that you should always secure more capital then you need. This will allow you to do all the necessary renovations to increase the value of the property or the monthly rent. Both of these options will help you actually earn money, not just break even.
Who is on your team?
Even though you might think you can do everything on your own, at least in the beginning, it's actually always better to have a team of professionals you can rely on. Apart from an experienced real estate agent, there are a few other professionals you want on your team: a mortgage broker, a real estate lawyer, an accountant and a buyers' agent. You need a good mortgage broker who has experience working with real estate and can find the best mortgage financing for you. A good real estate lawyer can save you a bunch of money and you must have one if you want to buy or sell property. Additionally, an experienced accountant can also save you a lot of money, but mostly time and nerve. They will manage to set up your business just how you want it, plus you can ask all sort of additional info if accounting isn't your forte. Also, you might want to find a good buyer's agent, especially if you're planning to invest in the overseas real estate. For instance, Sydney is a great market right now and many investors want to take part in Australian property dealing. And, since you might not be familiar with the Aussie market, a good property buyer's agent from Sydney can save your business a lot of time and money. After all, you're running a business, not gambling.
How do you manage your money?
Buying real estate is a costly business and one that has many different costs, some obvious, some quite hidden. Make sure to set aside enough money for the down payment of your property and for a reserve fund. There are also several legal costs you'll need to settle. Next, you'll have renovation costs and maintenance costs if you don't find buyers or renters right away (these expenses are optional). If you want to find buyers or tenants fast, you need to pay marketing costs. There are also various closing costs when everything is over. There are also different indirect expenses of having a business. Phone and vehicle expenses, office supplies and bookkeeping are not very significant for your budget, but they should still be taken into consideration.
How to choose insurance?
It's not only that you need insurance, but you need the right kind of insurance. Make sure to do your homework and find a good real estate attorney who will advise the best coverage. If you have tenants, state in their contract what are you liable for and what is their responsibility.
So, before you take a pen and sign the dotted line, make sure to study these basic tips very well. They can be the only thing standing between you and a great profit or loss.
Cooper Klein is an entrepreneur with a degree in Marketing. He's interested in real estate and home decor. In order to spend more time with his family, Cooper decided to take a break, and he's currently working from home as a blogger for Smoothdecorator.com and several other sites.