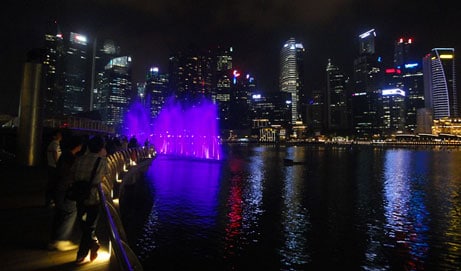 Starting a small business awaits big challenges. It doesn't mean that when a business is small, the trials and challenges relating to it will also be small. That is why every entrepreneur, who wants to start a small business, should be sincere and determined to make their business grow and successful. Small businesses are not totally different from big companies, as they also deal with customers and employees. Small and big businesses may differ from each other when it comes to the number of people, assets, equity, and revenue, but business isn't all about quantity – it is also about quality, consistency, and human relationship. If you're an aspiring business person or entrepreneur, here are 10 business tips for small business owners who want to achieve big success.
1. Develop yourself
Small business owners have to face many tough challenges to survive, such as the lack of financial capital and human resources. And since most of them are new to business, lack of actual business and management experience is also one of the hardest trials they should overcome. To overcome these challenges, small business owners should have patience, self-discipline, diligence, persistence, and other personal virtues. They should also have compassion, self-control, and understanding to successfully deal with their employees and customers. But these virtues and values are not easy to possess. They have to be practiced consistently to develop as habits. Thus, small business owners have to practice personal development not only for a month or for a year, but for life.
2. Think deeper, bigger, and longer
Most large companies of today have started small (e.g. Facebook, Apple, Dell, Starbucks, Amazon, Google, and Microsoft). They made it big because that is what they really want to achieve from the beginning. One of their secrets to big success is their long-lasting business principles and core values, which still remain even if they already become big. They have also established clear vision and mission that have guided them from bottom to the top. Business principles and values that you can always stand and fight for help a business to be built for last. Clear business vision and mission also help a business ensure that it will run to the right direction and reach its correct destination. Hence, even if your business is small, don't forget to establish your business principles, core values, mission, and vision. Don't forget to always follow them.
3. Learn to trust others
Small business owners, who don't have much money and power, should learn how to trust and rely on other people. It's good to rely and trust yourself, but there are times that you should ask help from others. There are many tasks that other people can do better than what you can do. There are also instances that delegating those tasks can be more profitable than doing them by yourself. Thus, consider hiring other people or delegating other tasks to them. It may be an additional investment or spending on your part, but you have to trust yourself in trusting others. Doing your business alone may save you from further spending of your money, but it may also deprive you the opportunity to earn more profit and grow as a company.
4. Be wisely brave
When your business lacks financial and human resources, you can use your intelligence and courage to have an advantage against your bigger competitors. Intelligence is important in analyzing available data, determining risks, and formulating strategic plans and tactical actions, while courage is vital to execute these plans and actions. Intelligence and courage should work together to strengthen each other. Intelligence improves one's courage, while courage proves one's intelligence. But how can you acquire business intelligence? The simple way to be smart is to spend more time in thinking, and the best way to be brave is to fill your brain with knowledge.
5. Be honest
One of the top reasons why many business owners fail is that they don't know "how to say NO when they should say NO" or "how to say YES when they should say YES. Many entrepreneurs fall into the trap of letting out words they couldn't fulfill, and this usually ruin their business integrity and reputation. If you want to bring your business to success, you have to embrace honesty though it's hard to be honest nowadays. You should be honest and fulfill your promises to your workers, employees, and to yourself. Honesty is hard to practice, but it is one of the most important elements you can use to harden your small business and make it long lasting.
6. Know the language of business
It's important for every business owner to learn the basics of accounting – the language of business. Accounting is the process of communicating financial information about a business to its users (i.e. investors, creditors, managers, and owners, and others). As the owner and manager of your own business, you need to understand your financial position, performance, cash flow, and other significant financial information and learn how to use them to make better business decisions and actions. Hence, even if you hate accounting, you have to be patient and push yourself further to learn at least the basics of financial accounting. The understanding of accounting will give you a lot of advantages, such as the knowledge of financial forecasting and legitimate ways of tax saving.
7. Be obedient
Small, medium or large enterprises should always follow the good rules related in doing business. They all should obey the laws and regulations imposed by the government. Small business owners should also follow their own organizational policies. They should stick to their business plans and stand by their values and principles. Following the laws could be difficult, but it always gives us good night's sleep and the security we need in the future. If there are rules that should be broken, we can always break the rules of our bad habits.
8. Be innovative
Old business and management traditions are good. However, when times come that it would be better to implement change and innovation to serve your customers better and grow your business further, you should try to break those traditions. Small business owners should learn how to adapt to the constantly evolving business environment. For example, they should consider Internet marketing to tap the online market or utilize modern tools to make their business system more efficient. Moreover, innovation doesn't always mean modernization of tools or systems. Innovation can also be implemented by improving your leadership style or improving the ways you create relationship with your employees and customers.
9. Find a mentor
All champions were once amateurs. But thanks to their coaches and mentors, who help them constantly train and practice, they become a champion. Business owners should also learn from business coaches and mentors. You can hire a business coach to personally guide you or you can simply read, listen and learn from business experts who teach aspiring entrepreneurs through their blogs, videos, articles, eBooks or printed books. By having a mentor you can avoid the common business mistakes that were already committed by other people in the past. Remember, that it's not always okay to make mistakes, especially if those mistakes can already be avoided by listening to your mentor.
10. Learn how to influence people
Influence is very important to achieve business success. Managers need to influence their employees to achieve their organizational goals. Likewise, business owners and marketers also need to influence current and potential customers to lead them to making profitable customer actions. As a small business owner who's not abundant with money and financial resources, you have to learn how to be inspirational, motivational, and sincere to influence your team, customers, and other business stakeholders. You need to learn how to communicate effectively and touch the lives of these people. Instead of using money and fame (which small business owners lack), you have to use your inspirational words, useful solutions, and satisfying results to influence people.
Conclusion
Small business owners need to move further and wait longer to make it big. A long road to success is still waiting for them. That is why you have to work harder and be more patient to achieve that success. This is also the reason why you should learn how to be more sincere and how to think for the long term, because, if you will act hastily and only jump into making instant money, you might only suffer failure and your business could die quickly. Building a business that will last doesn't matter if you will start it small or big – what simply matters is that you will build it to last.